Gearbest US Deals Offer Redmi Phones, Mechanical Keyboards, Tablets & More For Sale (US Warehouse Shipping)
by Daily Deals May 15, 2017 9:43 am0
If you live in the US and are looking to get hold of some cool gadgets, including new smartphones, check out the new deals page for US Warehouse. Gearbest is offering a lot of products from different categories up for sale on the page exclusive to US customers. Note that most of these products ship directly from the US warehouse, so the shipping will be super quick. So, you no longer have to wait for 10-20 days just for the products to reach your destination.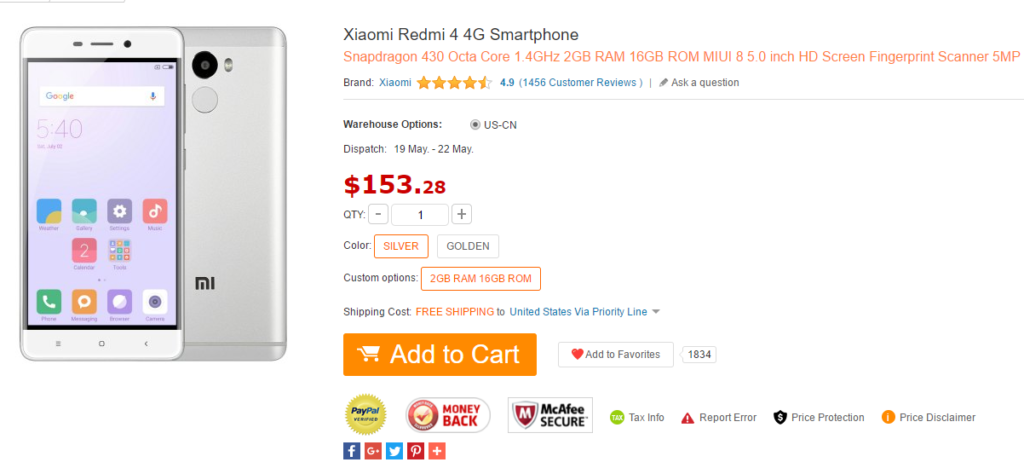 Some of the interesting products up for sale on the page include the Xiaomi Redmi 4 for $153 (silver) and up to $199 for other colors like golden. The Redmi Note 4 with Helio X20 is also up for grabs at $209 (Blue). Note that the prices of the products change according to the warehouse location as well as the colors you select. Only a few selected colors are available at the price you see on the deals page.
There are other products up for grabs as well, like 3D printers under $200, mechanical keyboards and smartwatches under $50 and a lot more. There's a separate tablet section in the page as well, offering tablets like the Chuwi Hi13 convertible, Cube Mix Plus 2 etc directly to the US customers.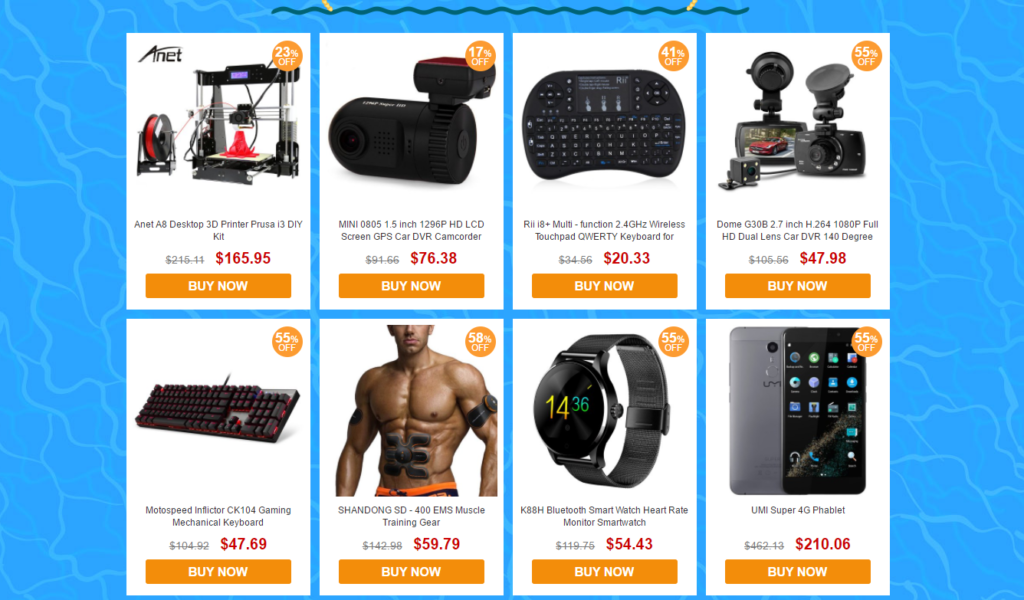 So, if you are living in the US and are looking to buy some cool gadgets, check out the deals page from here.