Meizu's Exynos 7872-Powered Smartphone's Specs Sheet Leaks
Recently, a rumour surfaced that Samsung was working on a new Exynos 7872 processor built on a 14nm FinFET process. The Exynos 7-series chip is said to come with a good number of improvements, top of which is entire network support in China. In a related vein, Meizu and Samsung were reported to have held a conference in China but the details of the discussions at the event were kept from the media.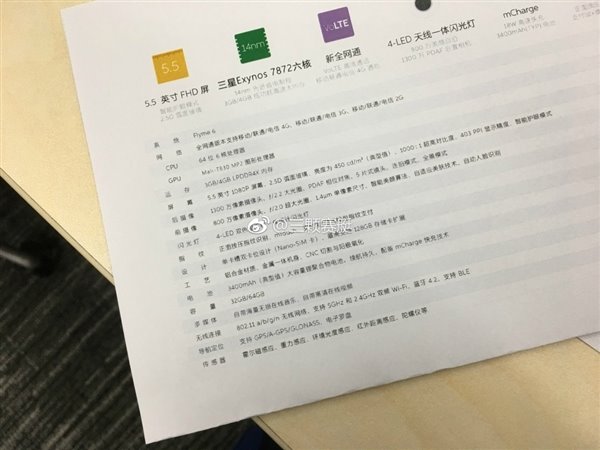 Now, a Weibo user has shared a document which suggests that Meizu will be releasing a smartphone soon which would be powered by the Exynos 7872 chip. The user shared a document showing the specs lineup of an upcoming Meizu smartphone whose name is still sketchy as of now.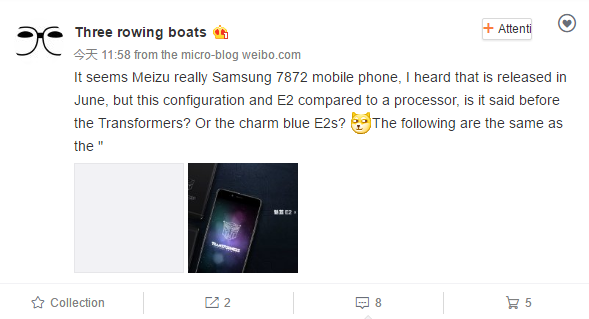 Apart from the Exynos 7872 chip, the Meizu smartphone is listed with a 5.5-inch FHD display, mCharge and surprisingly with the unique 4-LED flash which Meizu introduced on the E2. That must have fueled the speculation that the smartphone would likely be called Meizu E2S. Other details include VoLTE support, a 3400mAh battery, 3GB and 4GB RAM variants, 32GB and 64GB LPDDR4 storage models, Wi-Fi support, a 13MP rear camera and an 8MP selfie shooter, among others.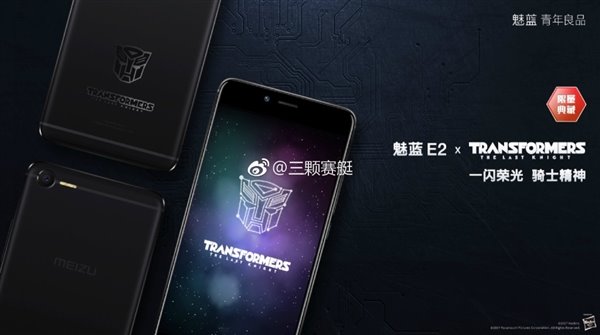 Read More: Samsung Prepares To Launch Mid-Range Exynos 7872 SoC with Full Network Support
The previous leak gives the details of the Exynos 7872 to include, an hexa-core 14nm FinFet manufacturing process with four cortex-A53 cores for power efficiency and two cortex-A73 cores for performance. For its GPU, a Mali-T830 MP2 is said to feature and that is also on the list. It also comes with a fully-integrated modem for improved network support and lots more.
We don't know when the said smartphone will be launched but a recent poster suggests Meizu will unveil the E2 Transformer Edition soon. Perhaps, we may also get to see a new Exynos-powered Meizu machine soon. Name? Meizu E2S, maybe.
(source)