Samsung Galaxy S8 Dominates as Huawei P10 Sales Gets Affected By Supply Shortage
Samsung's release of the Galaxy S8 and S8+ is turning out to be a good decision for the company and a not so good one for its rivals. The Galaxy S8 comes with a design that can best be described as spot-on, coupled with the presence of a powerful octa-core Snapdragon 835 chip. The device is proving to be a worthy replacement for the ill-fated Galaxy Note 7 which almost threw the company into turmoil last year.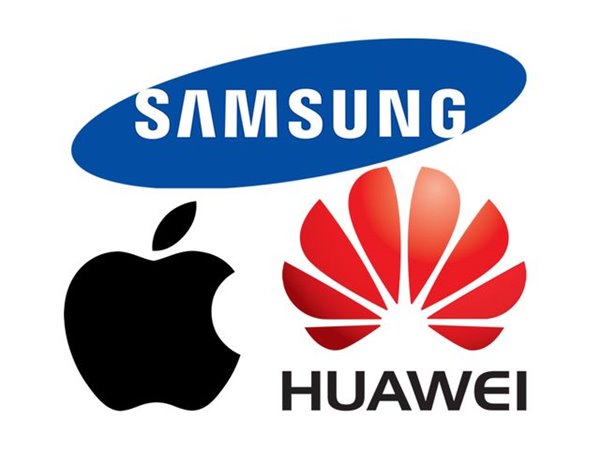 At the last count, Samsung was said to have sold over 5 million units of the Galaxy S8 and S8 Plus in less than a month. According to a research by Strategy Analytics, the Korean company is also shown to have dominated the global smartphone market with a total shipment of 80 million units. This gives Samsung a 22.7% share of the market while rival tech company, Apple controls 14.4% share of the market for Q1, 2017. This is closely followed by Huawei, OPPO and Vivo completing the top 5 leaders in phone shipment for the first quarter of 2017.
However, there are indications that Samsung's lead at the top won't be under threat anytime soon. First, Apple who is Samsung's number one rival reported to have postponed the launch of its next-generation iPhone 8 which was expected in September. Also, Huawei is having an issue with spare parts supply. Huawei was recently enmeshed in a scandal where it was discovered that the company used eMMC storage on some models of the P10 instead of the faster UFS 2.1 flash memory the device is listed to come with. The company later released several statements, all stating that the eMMC 5.0 storage was used as a result of a shortage in supply of the UFS 2.1 versions.
Read Also: Huawei Announces May 23 as Launch Date for New MateBook
South Korean analyst Kim Jang-yul, projects that the Galaxy S8 will continue to perform well since Apple has shifted the launch of the iPhone 8. The analyst further disclosed that Huawei is having a supply shortage of its high-end semi-conductor chip and this will limit its shipment. Also, the analyst thinks  OPPO and Vivo are showing signs of a slower growth compared to last year. Thus, the Galaxy S8 and S8 Plus' soaring sales figures may likely continue for the next couple of months.