Screenshot of 360 N5S' New Interface Leaks Ahead of May 23 Launch
360 Mobiles is known for their beautifully designed smartphones which come with very affordable price tags coupled with a decent hardware lineup. Unfortunately, the Chinese company's products are not always available outside China. A new 360 Mobiles smartphone dubbed 360 N5S is set to drop on May 23 and even though we expect a sleek, cool phone, it might not end up in your hands if you're outside China so don't get too excited.
However, you may want to look for ways to get it shipped to you out of China (Gizmochina's shop, Giztop does that) especially since the device is being teased as coming with a new, premium design. A fresh leak has now emerged, showing the N5S will also come with a new interface. The leak captures the new interface the N5S is expected to sport. Almost all of China's phone manufacturers usually modify Google's OS, infusing their own user interface into the Android system. That is likely to play out on the N5S but the screenshot (pictured after the post) suggests the N5S would come with a lot less pre-installed apps unlike its predecessor. The apps will only occupy two screen slides as against three slides filled to the brim on previous models. This would give users the freedom to choose the apps they want on their smartphone.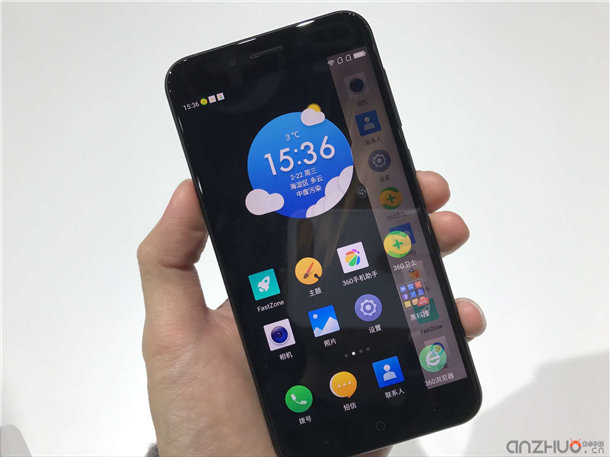 We don't have many details about the upcoming device but apart from a new interface, the 360 N5S is also expected to feature a double-sided glass design and a 5-5-inch 1080pixels display. The device will be powered by a Snapdragon 653 processor with 6GB RAM, 32GB /64GB storage and a large 4000mAh battery.
Related: 360 N5 Review: 6GB RAM Phone For $220 – Fast As An Airplane!
It is hoped that the N5S would still retain the cheap price regime of the N-series despite its remodelled looks.  May 23 isn't too far away, we'll find out about that when it drops. You can check out the leaked screenshot containing the N5S interface below.
(via)