Is The Xiaomi Mi Max 2 Launching Tomorrow? Maybe, Maybe Not
by Habeeb Onawole May 18, 2017 10:39 pm1
Shortly after the release of the Mi TV 4, Xiaomi sent  a message via its official WeChat account announcing a major event for tomorrow morning. The guess is that the event may be the unveiling of the Xiaomi Mi Max 2 since it has been in the news lately.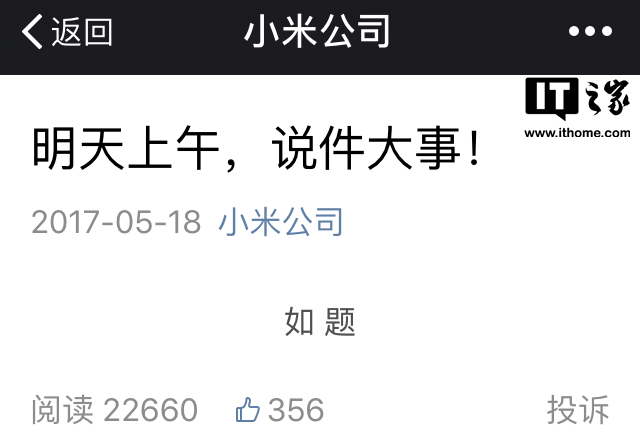 The Mi Max 2 is expected to feature a 6.4-inch full HD display. It is said to be available in two models: one with a Snapdragon 626 processor and the other with the new Snapdragon 660. Battery capacity should also get raised to 5000mAh and like last year, it is expected to launch with the new version of Xiaomi's OS, MIUI 9.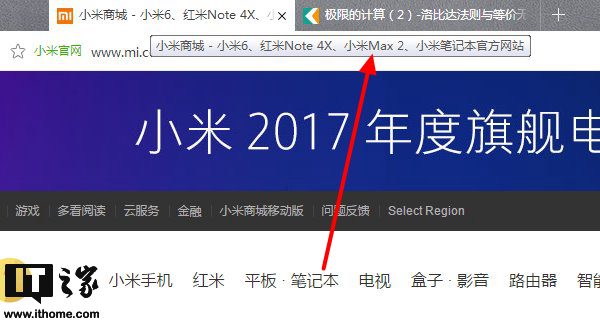 The Mi Max 2 was also spotted on the official website yesterday. The finding is actually not a full listing but more like an easter egg hinting at the upcoming phone. As at yesterday, if you opened the official website and hovered over the tab, you would see the Mi Max 2 listed as one of the devices in the tab information. Xiaomi has removed it and replaced it with just the Mi Max, so you won't find it there anymore.
READ MORE: Xiaomi Releases Android 7 Nougat Beta Update for Mi 5s and Mi 5s Plus
There is a chance that the announcement tomorrow is for another product entirely and we are excited to find out since Xiaomi says it is going to be big.