AnTuTu's Phone Users' Preference Report for April Shows Trending Screen Sizes in China
AnTuTu yesterday released its April mobile phone user preference report which gives a breakdown in form of a chart, of the level of popularity which the various smartphone display sizes enjoy among the domestic market population in China.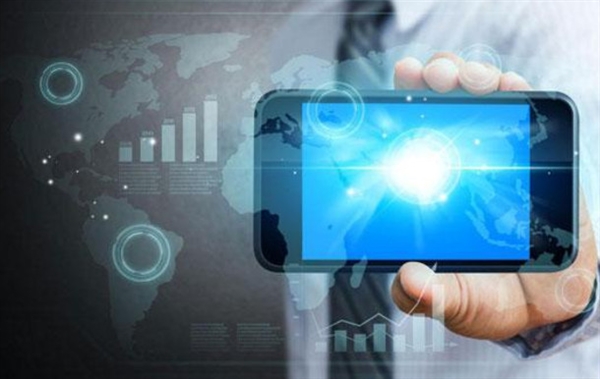 The report reveals what we had already suspected, which is a shift towards large display packing smartphones which falls into the phablet category. Screen sizes measuring between 5 inches to 6 inches accounts for about 82% of the entire market share as documented in the chart. Out of this figure, 5.5-inch displays are the most popular with the lion share of 35.60%. This is followed by the 5.7-inch displays with 10.39% of the market share while 6-inch devices account for 6.38%.
Further, smartphones with 5-inch display size are reducing by the day as it only accounted for 7.66% of the market share while 5.1-inch phones accounted for 15.84% and 5.2-inch phones, 6.06%.  Turns out some persons still find small display packing smartphones fun to use. The AnTuTu listing grouped phones with display sizes ranging between 3.5 inches – 4.9 inches as having a 9.39% share of the market. There are also other sizes which exist and they too grab 8.18% of the market share.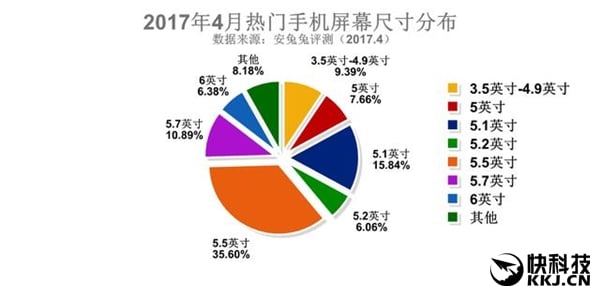 Read Also: Doogee Mix real photos: Bezel-less, glossy glass and VR glasses as a gift
We really don't know the criteria employed in collating the data but whatever it was, it looks accurate. Large displays are becoming trendy these days in China and manufacturers are even taking it a tad higher by developing large display phones with near absent bezels just like on the Mi Mix. Xiaomi is releasing its next-gen Mi Mix 2 this year, Samsung released a large display device with bezel-less display, and Nubia is tipped as doing the same thing. Even the smaller Chinese manufacturers are not left out as they too are working on bezel-less phone with large displays. A Doogee Mix recently leaked showing a near bezel-less full-screen display. BLUBOO also has a similar device in the work as well as several other Chinese OEM. The competition in the smartphone industry this year will be on several fronts and the display size is likely one of them. Already, the drama has started playing out with the Galaxy S8 already out and doing well in the market.