ASUS ZenScreen Is A Beautiful 15.6-inch USB Screen That Comes With A Pen For A Stand
The title may seem a bit confusing, but it's exactly what it means. ASUS showed off its new ZenScreen USB display at Computex in Taipei this week and the device comes with a pen which helps keep the screen upright in landscape or portrait orientation. The ZenScreen is actually a pretty brilliant device which keeps everything simple and focuses on the basics.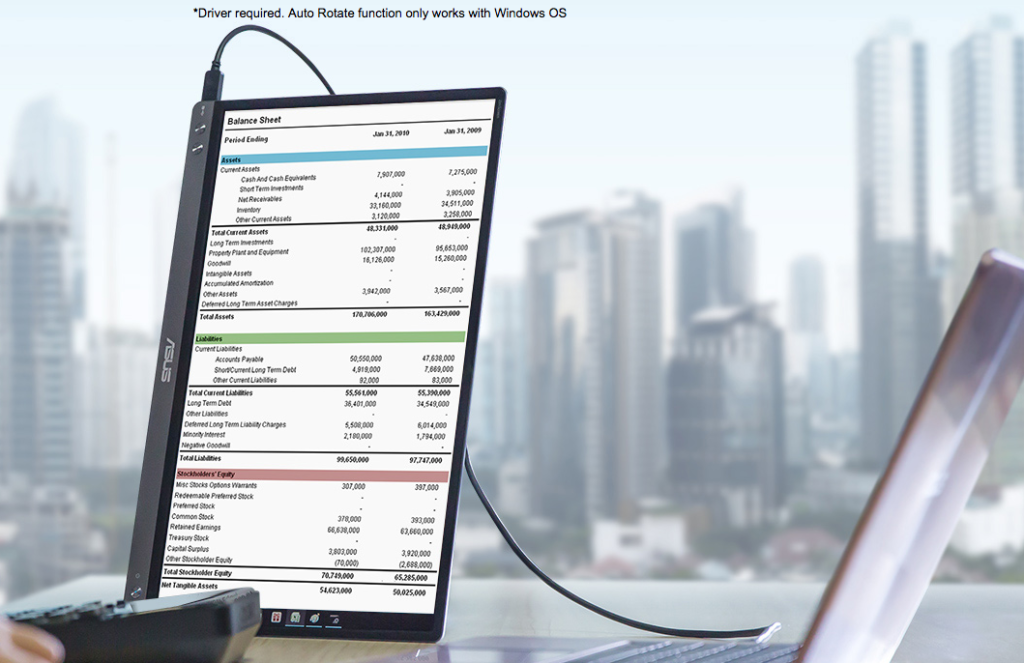 USB Displays are important for people who travel a lot and are used to a multi-screen setup. But laptops offer just one screen and that's not enough for many users out there. This is where USB Screens like the ASUS ZenScreen comes to the rescue. Given that the device is going to be used by a majority of people on the go, it makes sense to keep the size and weight as low as possible. This is where the ZenScreen shines as it measures just 8mm in thickness and 780 grams in weight, despite its good looking metal body.
RELATED: ASUS ZenPad 3S 8.0, ZenPad 10 Z301MFL and Z301ML Tablets Unveiled at Computex 2017

The screen is of 15.6-inches with 1080p IPS panel with slim 6.5mm bezels. The typical ASUS metal finish and the slim bezels ensures that a setup of your laptop and this screen looks pretty high-tech. Note that a smart case is included with the ZenScreen which does provide different levels of orientation. But if you want to flaunt its metal body and keep things simple, just insert a pen into the slot on the bottom right corner and it should be enough to keep the screen upright. Remember, the screen doesn't support touch or stylus input, so even though there's a pen provided in the box, consider it as a stand.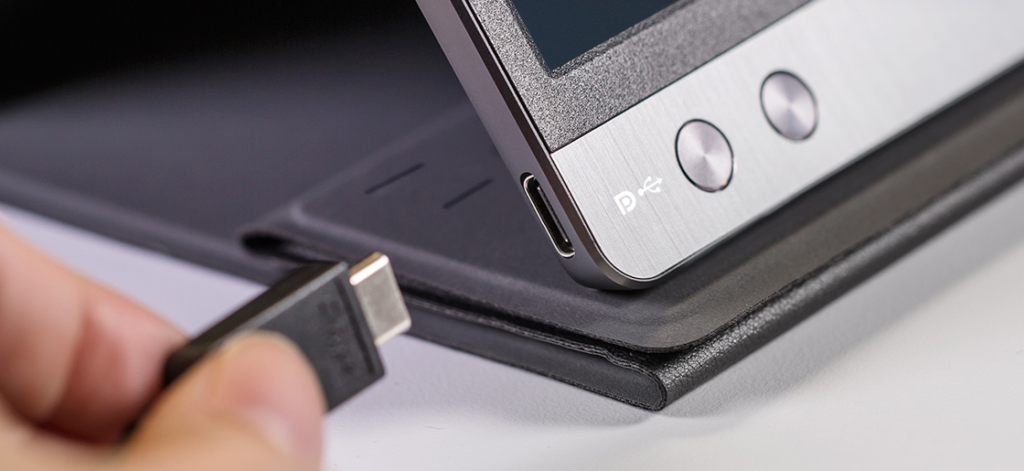 As for the specs, the Zenscreen comes with eight video preset modes, TÜV Rheinland-certified flicker free tech, and four levels of blue light filter. There's a USB Type-C port for input and a couple of buttons for power and menu on the chin. Its simple design is what makes it so good. You can either mirror the display or extend it.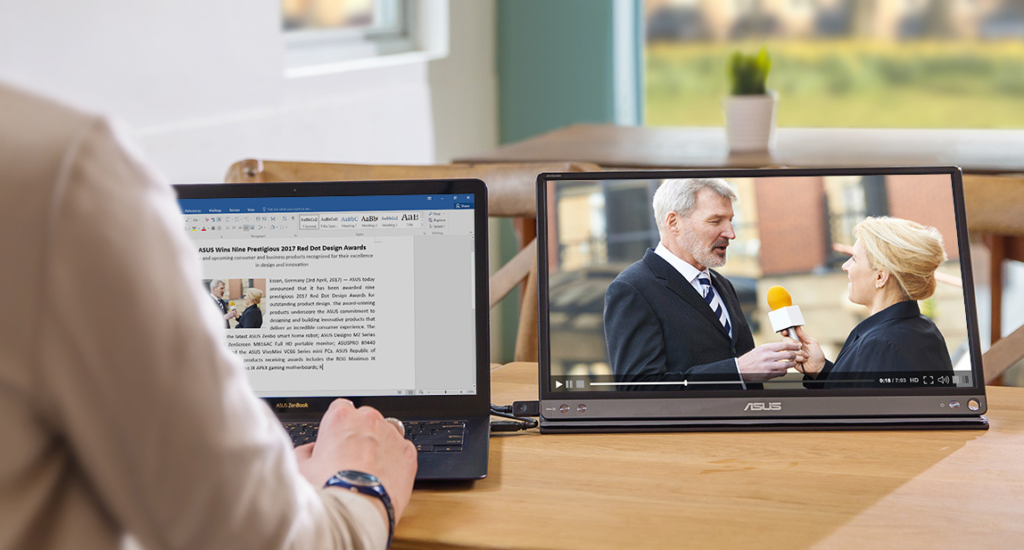 But simple things don't come cheap these days and the ASUS ZenScreen isn't cheap either. It will set you back $249 a piece. However, for those people on the go who are looking for a simple screen to add to their portable setup, this price may not be too exorbitant.