Xiaomi Mi Mix Gets A Price Cut On Jingdong's 6.18 Promotion
Jingdong's 6.18 promotion is still ongoing and this period affords fans of Xiaomi the opportunity to get the scarce Xiaomi Mi Mix from Xiaomi's official flagship store on JD.com during this period. The Mi Mix is not only in stock but is being offered with a reduction in its price. The 6.18 promo sees the Mi Mix coming in with a 200 Yuan reduction in its price with an additional 50 Yuan off from June 1 – June 3 and again from June 12 – June 18.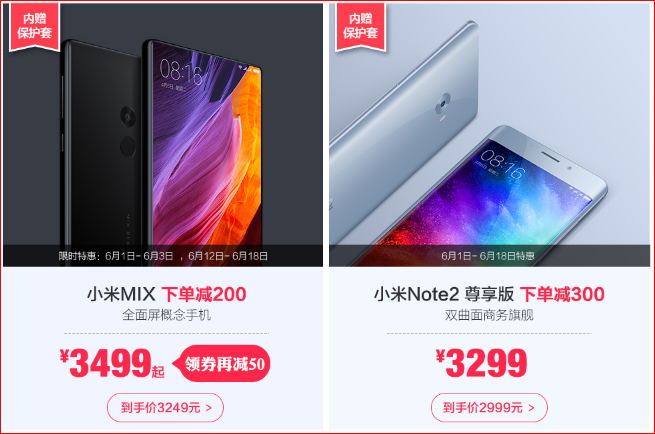 During this period,  fans can grab the Mi Mix for 3,249 Yuan ($477) instead of the original price of 3,499 yuan ($513). This offer is for the 6GB + 128GB version as the higher 6GB + 256GB version still stood at its 3,999 Yuan  (~$587) price tag. In addition to the Mi Mix, the Mi Note 2 is on offer for 300 Yuan less than the normal price of 3299 Yuan ($484). So, you'll get it at 2,999 Yuan only (~$440) during the sales period running until the 18th of June. Apart from these two models, other Xiaomi models are also up for grab on the 6.18 promotion.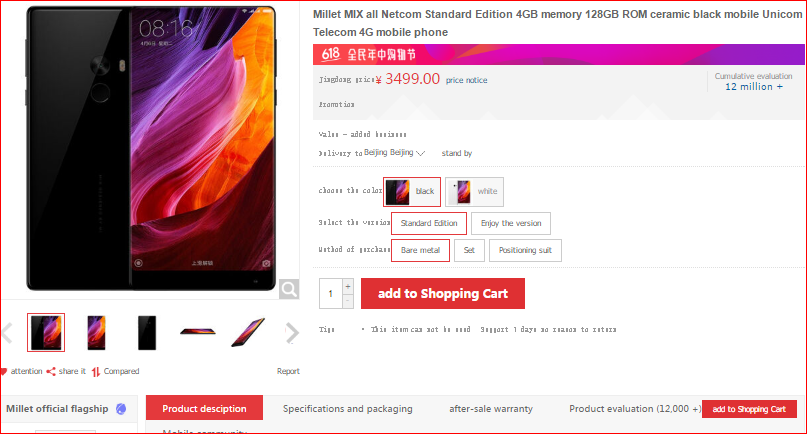 Related: First Day Of Xiaomi's 6.18 Promotion On JD.com Saw Redmi Note 4X & Mi 6 As Top Sellers
This sale is a clear indication that Xiaomi has improved on the production output of the Mi Mix and there seems to be enough quantity in stock. Another thing, this is the lowest price ever for which the Mi Mix is being offered. Could that also mean that we'll be seeing more price cuts in the near future? Of course, it getting closer to the time for the Apple of China to release the next-gen Mi Mix 2 and Mi Note 3. So, we could as well brace up for a more stable price cuts on both high-end models.
(source)