Sharp's Bezel-less Beauty In Renders: Full Display Front
We had thought Sharp was planning to launch a bezel-less smartphone in China on May 25 but that never happened. The Japanese tech giant had shared a teaser pointing at an event slated for May 25. The date has long come and gone but that has not stopped the leaks surrounding the expected Sharp bezel-less phone from abating. The rumours started resurfacing since Sharp reopened its Weibo page, something that is seen as a sign that the company is preparing to make a comeback in the Chinese market.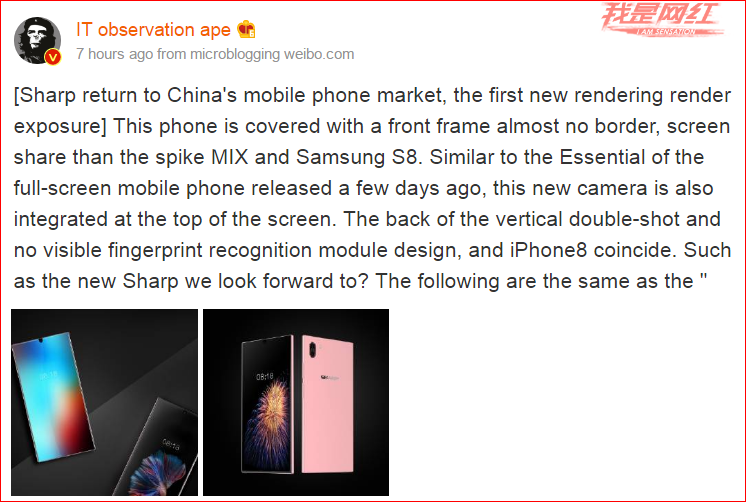 A Weibo user has shared a couple of photos said to be renders of a bezel-less Sharp model. On a closer look, it could be noticed that the device comes with a design having very narrow bezels at the sides.The display covers the entire screen with just a small cut out in the upper edge for the selfie camera. The screen to body ratio is way higher than those of the Samsung Galaxy S8 or the Xiaomi Mix. Now, we would have thought this is a fan generated render that might not see the light of day but that perception was changed by the Mi Mix and other bezel-less devices that have hit the market since Xiaomi unveiled the Mix last year.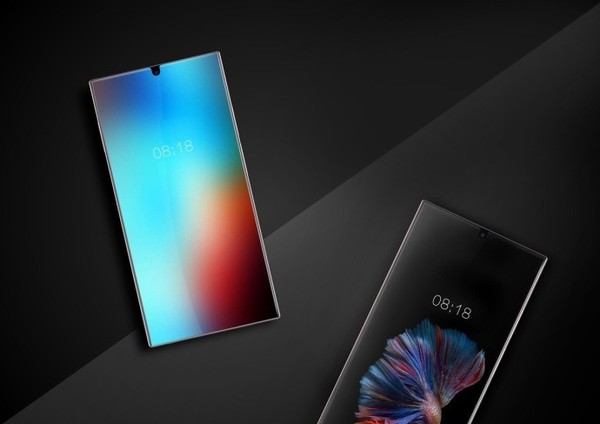 Read Also: Sharp Z3 Officially Unveiled with Quad HD Display, Snapdragon 625, 4 GB RAM, Android Nougat
Still talking about the design, the bezel-less Sharp phone features a dual camera setup at the rear, aligned in a vertical direction. The device also has a ultra-thin body and looks more like the recently unveiled Essential Phone 1. Since there is no rear fingerprint sensor, the device will likely feature a front fingerprint sensor. In the absence of any form of bezel under the display, the sensor may be an onscreen sensor.
(source)