Xiaomi Redmi Pro 2 Could Feature An All Display Design
Full display smartphones have been on the increase since Xiaomi blaze the trail with the release of the Mi Mix flagship. A similar trend would be followed by LG on the G6 and recently, Samsung on the Galaxy S8 and S8+ as well as Nubia and its sleek Nubia Z17 flagship. Apple is expected to tow the same line on the iPhone 8 which would be launched later this year. There are also several other Chinese brands working on full-screen phones like Doogee, Bluboo and a host of others.  In keeping with the emerging trend, there are indications that the expected Xiaomi Redmi Pro 2 may present with a full display design.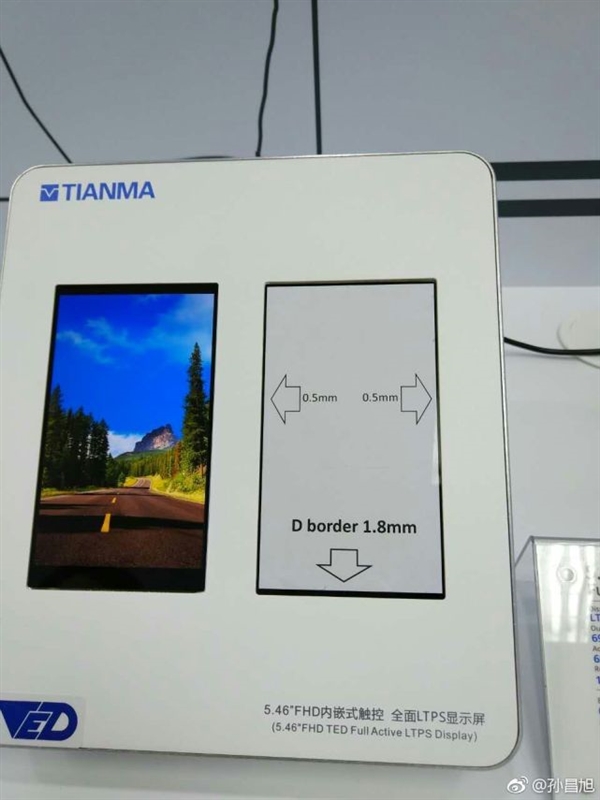 There has been an earlier report Huawei, Xiaomi, OPPO, Vivo and others are also interested in having a full display phone which has prompted display manufacturers in Taiwan to commence manufacture of displays with 18:9 screen-to-body ratio. Xiaomi is specifically tipped to use the display type on the Redmi Pro 2. The display that would be featured on the Redmi Pro 2 was said to be on display at Computex in Taipei recently and would be manufactured by Tainma. According to a diagram of the prototype, the screen has only about 0.5mm bezel at the sides while the bottom bezel is about 1.8mm. The screen comes with an 18:9 aspect ratio.
Read Also: Xiaomi Redmi Pro 2 Briefly Appears on Official Website: Sports OLED Display, Snapdragon 660, and ¥1199 ($174) Price Tag
According to the rumoured schedule, the sample would be out this June even though the Redmi Pro 2 is tipped for launch in July. There are speculations that the Redmi Pro 2 will feature a Snapdragon 660 processor along with 6GB RAM and 64GB of storage. The device is expected with a 5.1-inch 1080p display while the camera will be a single 12MP sensor at the rear. There is no way to verify if these details are factual but we know Xiaomi is indeed working on the Redmi Pro 2 after its brief appearance on the tech giant's official website. Apart from that, there is always some facts in every rumour coming out of the Chinese smartphone industry.
(source)