HTC U11 Durability Test: U11 Disappoints by Failing the Bend Test
by Anvinraj Valiyathara Jun 14, 2017 2:59 am0
JerryRigEverything is well-known for carrying out various kinds of durability on popular smartphones. This time it has released a durability video of HTC U11 on YouTube to reveal durable the flagship is against different types of durability tests.
The HTC U11 is the 2017 flagship phone from the Taiwanese company that is driven by Snapdragon 835. The USP of the phone is that the metallic frame of the phone is equipped with sensors that can be pressed. This feature is dubbed as HTC Sense. By short and long presses on the sides of the HTC U11, users can access frequently used apps and perform some other functions.
The HTC U11's comes with 5.5-inch screen that supports a QHD resolution of 2,560 x 1,440 pixels. It is flanked with Gorilla Glass 5. The first durability test carried on the HTC U11 by JerryRigEverything is the scratch test on the screen. It can be seen that the HTC U11's screen's durability is on par with that of iPhone 7 and Galaxy S8. Deliberate scratching using a pointed object as well as keys and other sharp items will not easily scratch the screen.
Read More: HTC U11 Camera Samples: Stunning Night Photos Appear; Does It Have the Best Smartphone Camera?
The fingerprint scanner placed below the display could scratch quite easily. However, even after the scratches, it worked fine. There is no metal grille placed on the earpiece and the selfie camera is well-protected because of Gorilla Glass 5. There is no plastic on the rear camera, but its dual-LED housing has plastic on it which gets scratch easily. The metal lining around the main camera housing could get scratched in two or three attempts.
The sides of the HTC U11 and the buttons present on it are made up of metal. The edges of the phone scratches easily. Does it affect the performance of the Edge Sense feature? Even after the sides of the HTC U11 was scratch, the Edge Sense functioned seamlessly without any signs of malfunction.
The burn test that lasted for 8 seconds blackened the portion of the screen where the flame was applied. However, the display could recover in few seconds. Next comes the bend test of the HTC U11 that measures 7.9mm in thickness. When the pressure was applied from the rear side of the phone, it could bend quite easily. When it was flexed from the front, the HTC U11 started cracking. The front glass as well as the LCD panel were affected.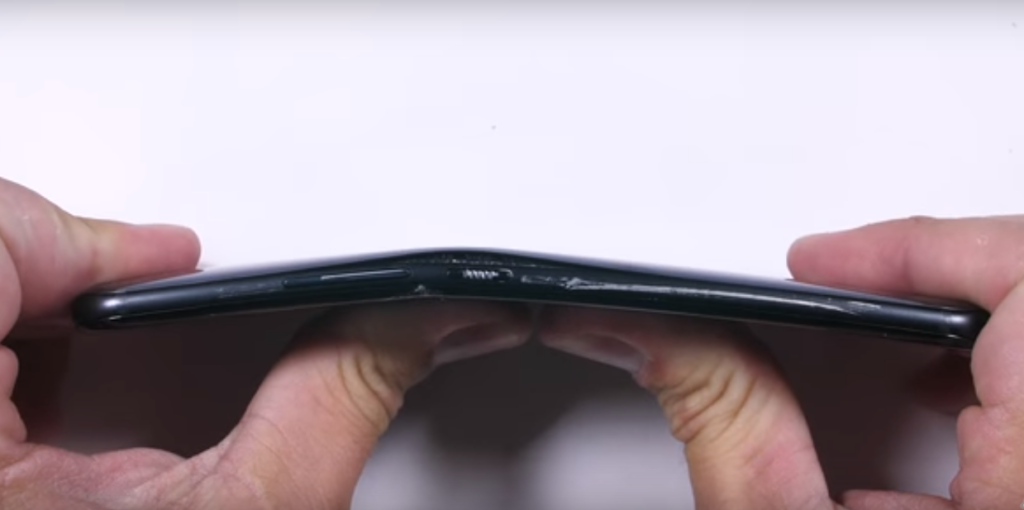 The HTC 10 was one of the most durable smartphones of 2016. However, when it comes to HTC U11, it seems that the company has compromised on the durability of the phone in a bid to offer improved design and creativity.
(source)