Meizu Seems To Be The Only Manufacturer keeping The Helio X30 Alive
by Habeeb Onawole Jun 14, 2017 2:05 pm12
Last year, MediaTek announced the Helio X30 as its first 10nm chip. Almost seven months later and we are yet to see a phone powered by the chip.
The Helio X30 is supposed to replace the Helio X20, offering up to 35% increase in performance and a 50% decrease in power consumption. It will also have a better GPU performance as it has ditched the Mali GPU for a PowerVr 7XTP-MT4.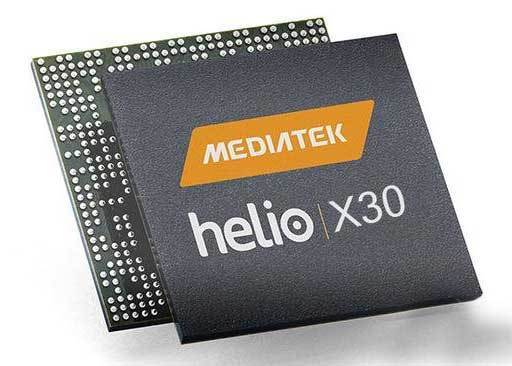 When it was first announced, there were a number of manufacturers said to have signed up for the chip. OPPO, Vivo, Meizu, Xiaomi and LeEco are the big names while smaller companies such as Vernee, Ulefone and Doogee were also mentioned. Of the big names, only Meizu is still associated with the processor and it is expected to power its Pro 7 flagship next month. The others have moved to Qualcomm chips or settled for the older Helio chips.
The smaller companies like Ulefone, Vernee and Doogee have it tough as they rely heavily on MediaTek for their chipsets. Vernee for instance announced their flagship phone, the Apollo 2 at MWC 2017 and scheduled it to launch in May. We are half way through June and nothing has been heard about the phone. These manufacturers will have no choice other than to settle for older processors like the Helio X20 or the more recent Helio X27.
READ MORE: MediaTek And GlobalFoundries Matchup: New Entry-Level 22nm FD-SOI CPU For Low End Phones
Meizu has already ironed out its issues with Qualcomm and it has a good relationship with Samsung. If the Helio X30 fails to impress, it can settle for chipsets from either of them. The Plus variant of the Pro 7 is already even rumored to be powered by the Exynos 8890.

Tec Analyst, Kevin Wang shares his opinion on the matter. A rough translation of his post on Weibo says manufacturers have abandoned the X30 and Meizu which is still hanging on is increasing its use of Samsung and Qualcomm's mobile platforms. He even goes on to ask if there will be a X series next year. That question is one we can't answer.
(Source)