Spy Photograph of Meizu Pro 7 Surface Online, Shows Secondary Display
by Habeeb Onawole Jun 14, 2017 10:45 am6
Since the beginning of the year, Meizu has released multiple phones for the entry level and mid-range category but not a single flagship device. That is about to change with the Pro 7 that has been making rounds lately. Although it will arrive late to the party, coming after Xiaomi's Mi 6, Nubia's Z17, and even the OnePlus 5, it has managed to stir up a bit of excitement thanks to its rumored secondary display.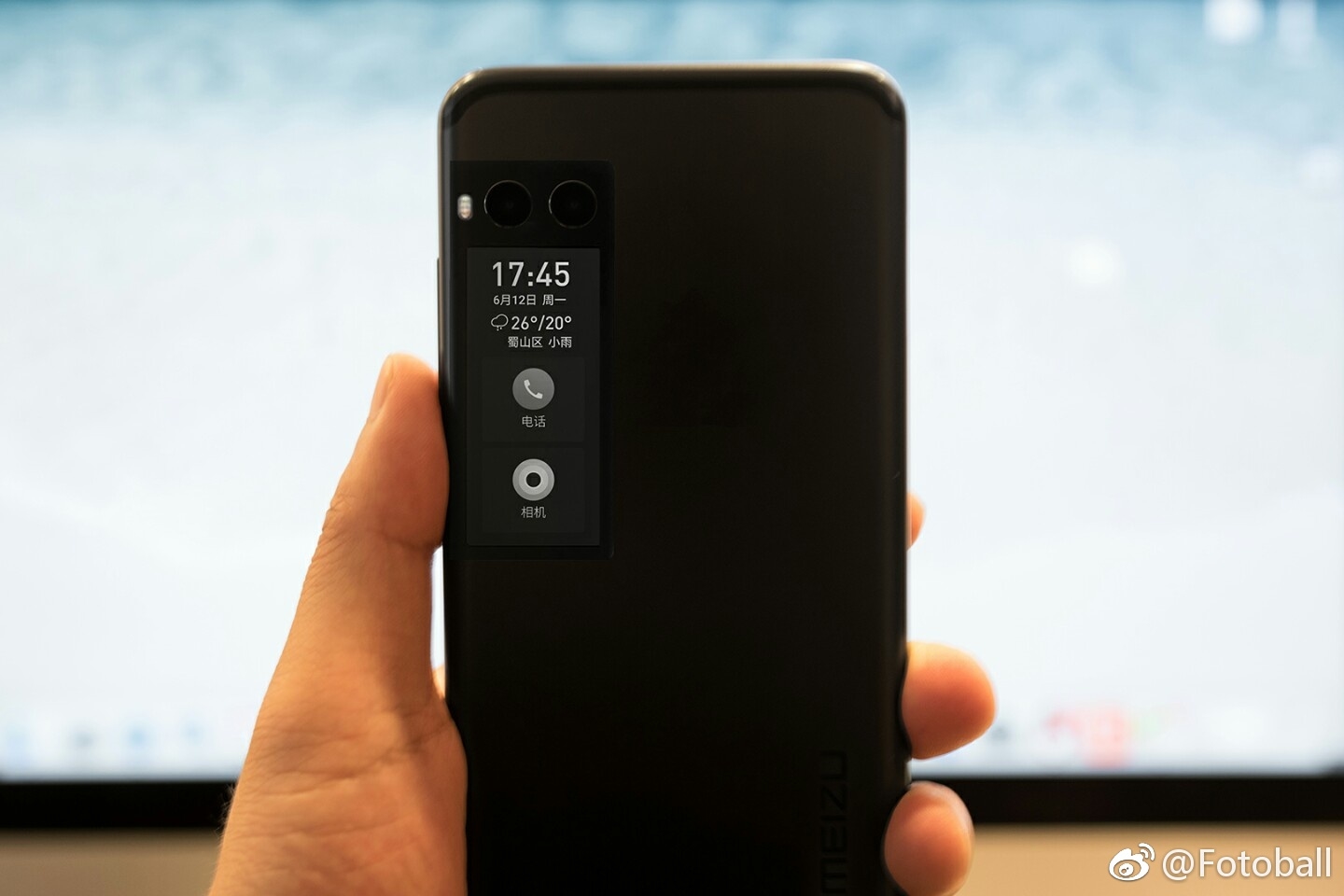 There are a bunch of phones with secondary displays. There is the YotaPhone 1 and 2, the LG V10 and V20, and the HTC U Ultra. However, Meizu's design stands out. Unlike the HTC U Ultra and LG V series that have their secondary display right above the main one, Meizu has its own at the back.
The second display is said to be an e-ink variety like that of the YotaPhone but only occupies a small area. It will show notifications, weather information and other important info.
We have seen renders of the phone and leaked images of the chassis. Today, we get to see a real life image leaked online by Weibo user @Fotoball. The image shows only the back, giving us a glimpse at the secondary display in action. We can also see the dual rear cameras and the LED flash positioned right above it.
READ MORE: Meizu Pro 6S Is An Affordable Option For Smartphone Photography Lovers (Here's Why!)
The Meizu Pro 7 is expected to launch in July and will be powered by MediaTek's Helio X30. There is mention of a Plus variant that will have a larger display and swap the X30 for Samsung's Exynos 8890.
(Source)