OnePlus 3T Now Out of Stock In North America And Europe
by Habeeb Onawole Jun 15, 2017 10:21 pm1
The OnePlus 5 will launch in 5 days and ahead of its arrival, the OnePlus 3T is already out of stock in certain regions, never to be restocked again.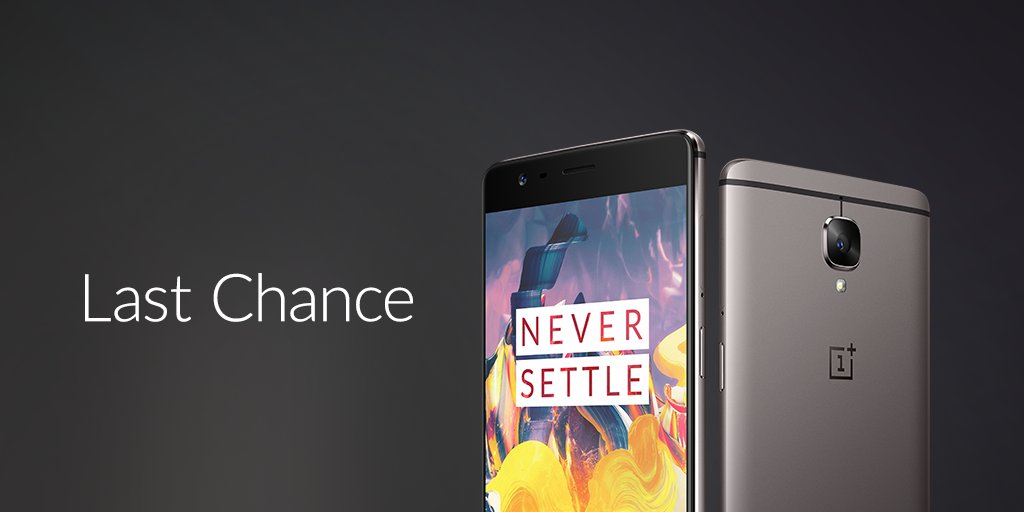 About three weeks ago, OnePlus announced that the OnePlus 3T was almost out of stock and hinted at it not being restocked. Right now if you reside in North America or Europe, you can't purchase the OnePlus 3T. The "Buy Now" tab is missing from the page, leaving you to only check the features of the phone. The device is still available in the UK via O2 and India for now.
The reason for the discontinuation for the OnePlus 3T is not difficult to grasp. The OnePlus 3T is a premium phone with a very competitive price tag, selling for almost half the price of flagships from other manufacturers. Because of its price, its profit margin is small.
If it launches a new phone and keeps producing the old one, buyers will expect the old phone to sell for less meaning a smaller profit or even none at all. Its sale will also affect that of the new one.
READ MORE: OnePlus Releases Multiple Camera Samples of OnePlus 5 & Sends Out Launch Event Invites
Take for example the OnePlus 3, if it was still in production, most people will probably never buy the OnePlus 3T. The Snapdragon 821 offers only a 10% increase in performance over the Snapdragon 820. And other new features added to the 3T are features users can live without.