Samsung Having Brightness Issues With Displays With Embedded Fingerprint Scanner
by Habeeb Onawole Jun 18, 2017 5:47 pm2
Samsung is reported to be working on putting the fingerprint scanner under the display but is having difficulties. The problem actually has to do with the brightness of the display as the area around the scanner is brighter than the rest. The info comes from supply chain insider @Ice Universe and an image showing what the problem looks like was provided. He also adds that Apple is facing the same issue.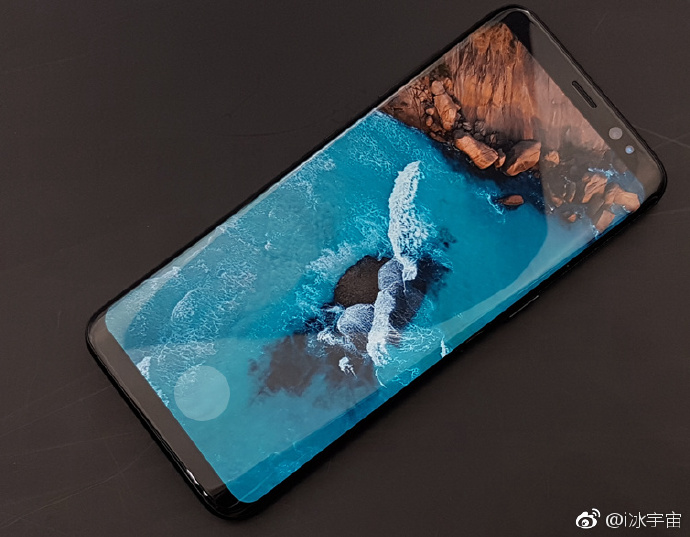 Most people are looking forward to seeing the Galaxy Note 8 implement this technology. However, it doesn't appear to be something easy to accomplish. If Samsung is going to release a phone with an integrated scanner, it is going to want to make sure it perfects the design. You all wouldn't like a recall again, right?
The Samsung Galaxy S8 and Galaxy S8+ both have their fingerprint scanners at the back of the device. Although people complained about the position being slightly hard to reach since it sits beside the camera instead of beneath it like in other phones that adopt this design. However, reviews of both devices have been positive as well as sales.
READ MORE: Samsung Galaxy S8 Shook The Chinese Industry, More Full Screen Phones Coming From China
Apple on the other hand, was recently granted a patent for a fingerprint reader integrated into the power key. This is a design similar to what we first saw in the Sony Xperia Z5 in 2015. The Cupertino-based company also has aa design patent for a sensor under the display. We still don't know which design will make it to the iPhone 8 but we won't be surprised if it is the former.