Samsung Galaxy S8 Shook The Chinese Industry, More Full Screen Phones Coming From China
A Full-screen forum was held in the Shenzhen district of China's Guangdong province on Thursday with the deliberations bothering squarely on full display technology, innovations, concepts and other new things that could change the way we use smartphones. The forum had in attendance individuals from all walk of life.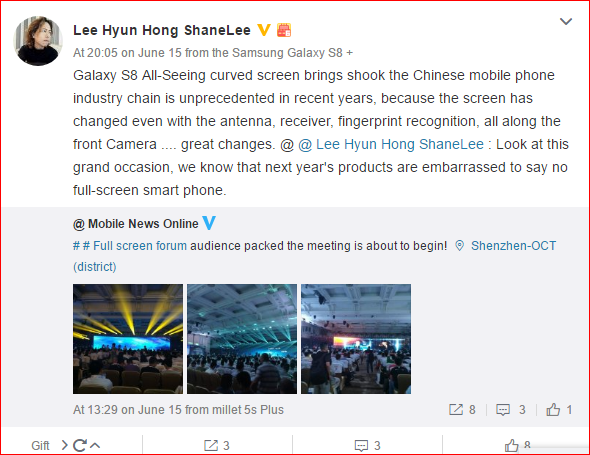 The Full-screen forum is a clear demonstration of the growing admiration for bezel-less displays in China. The Xiaomi Mi Mix was the first to break the barrier and launch a full-screen phone with up to 93% screen-to-body ratio. Thereafter South Korean giant Samsung caught the bug and released the Galaxy S8 and S8 Plus with a bezel-less Infinity display having 84% screen-to-body ratio. Samsung seems to have leveraged on the wide receivership the Mi Mix but the Galaxy S8 is looking way more superior and successful than the Mi Mix.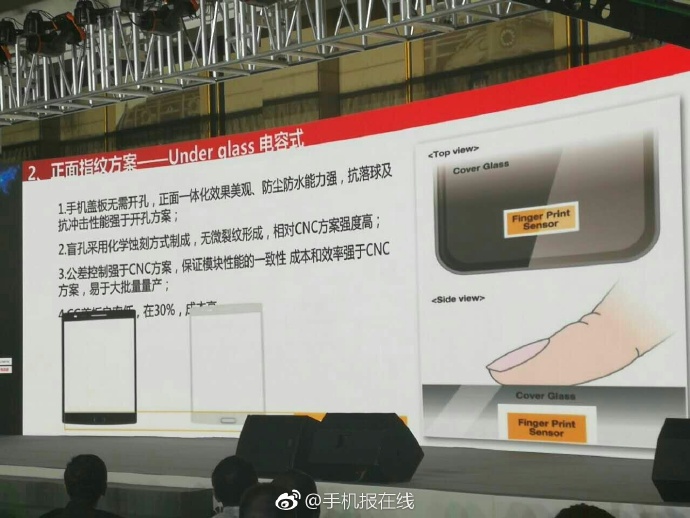 The Galaxy S8 and S8 Plus are already demolishing previous sales records set by the Galaxy S7 and S7 Edge. That is perhaps why Lee Hyun Hong ShaneLee, Director of Samsung China Design Institute thinks Samsung shocked the entire Chinese smartphone manufacturers with the release of its latest flagship. In actual sense, the frenzy was already catching on before Samsung launched the Galaxy flagships. Xiaomi, not Samsung kickstarted the whole thing with the LG G6 coming out with a similar design even before Samsung's flagships. But then, Samsung's position as a global market leader is the best form of promotion the new smartphone design could get. The success of the Mi Mix and the monumental feats achieved by the Galaxy S8 and S8 Plus so far will only make more manufacturers want to key into the design style.
Read More: Samsung Galaxy Note 8 Emperor Edition May Feature 8 GB RAM; Galaxy Note 9 May Have 12 GB RAM
Already, several Chinese manufacturers have different models in the works like the Doogee Mix, Maze Alpha, Bluboo S1, IDWell D10, Leagoo T-Mix, all with various degrees of full displays. There are indicators such as the huge turn out experienced during the Full-screen forum which points to the likelihood of next year being flooded with full-screen models. Before then, expect more models this year, like the Xiaomi Mi Mix 2. Huawei and Vivo are also expected to launch full-screen models this year.
(source)