Microsoft Surface Laptop Teardown Reveals It'll Be Hard To Repair
Microsoft launched its next-generation Surface Laptop in April this year. The Microsoft Surface Laptop is a full-fledged laptop which features a 13.5-inch PixelSense display and is the first Microsoft device to run Windows 10 S. The Surface Laptop has a unique fabric-Alcantara® covered keyboard that is backlit just like that of the Surface Pro 4 and is also spill resistant. The display has a 3:2 aspect ratio and is touted to be the thinnest LCD touch model ever created and put into a laptop.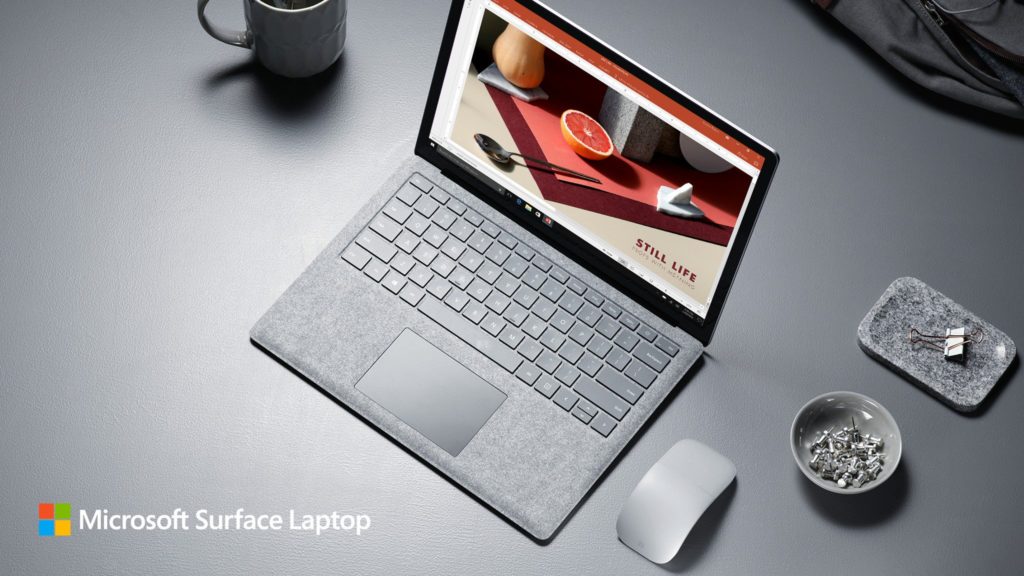 The Surface Laptop utilises a clean design with the speaker grills absent and has such stunning features as a touch display, as well as a well-studded specs lineup. Despite its sleek look and rugged specs, the Surface Laptop has gotten some damning verdict delivered on it by iFixit.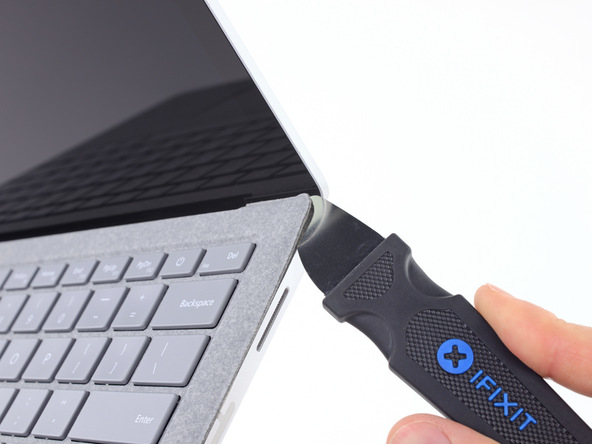 Tech blog iFixit tore down the Surface Laptop recently and their observations are causes for concern. The laptop was observed to be difficult to open as there is hardly any screw holding it in place. All the components seem to have been glued to the laptop's casing. It beats our imagination why a laptop has to be torn open in order to effect a repair on the internals. This could be due to its thin build but then, what happens when the laptop needs fixing. Well, you'll have to locate an authorised after-sales/service outlet.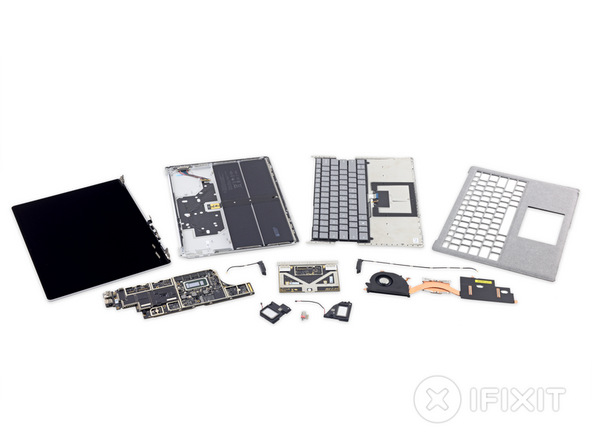 Read Also: Microsoft Launches Surface Laptop with 13.5 inch Display and Windows 10 S for $999
iFixit's verdict is that the Surface Laptop isn't a laptop but "a glue-filled monstrosity". The components are not durable and can't be upgraded and of course, the laptop can't be opened without destroying it! Who does that?
Here's a rundown of the Microsoft Surface Laptop teardown photos:-