Huawei Honor 9 Teardown Reveals A Lot Of Double-Sided Adhesive
The Honor 9 is Huawei's latest flagship model which was launched just last week. The device takes over from the delectable Huawei Honor 8 and came with a spectacular curved design with the curvatures at both the front and rear. This design ensures the Huawei Honor 9 has an all-glass body. The Honor 9's teardown is here, courtesy of myfixguide.com and it provide us with an opportunity to have a glance at the internal components of the flagship.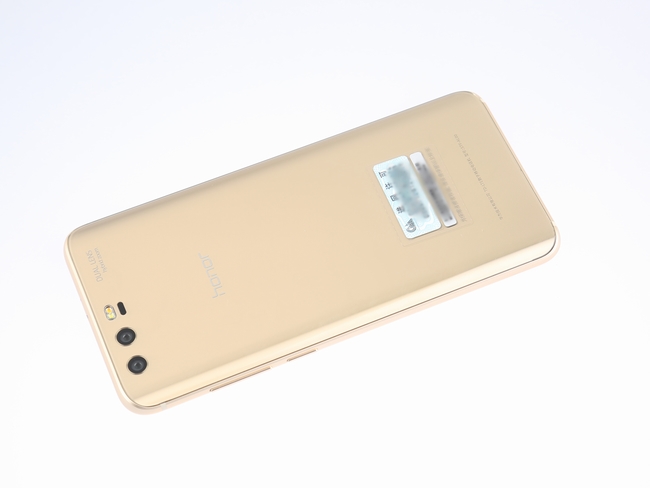 One notable thing the teardown shows is the lack of screws at the bottom which means the outer covering is probably affixed to the fuselage using glue. Of course, the all-glass body makes it difficult to use a screw on the body so, the display screen and the rear panel were glued to the frame of the Honor 9. The back cover had to be heated for about 2 minutes using a hair dryer and then a little bit with a suction cup before a pick could be inserted around the edges to open it gradually.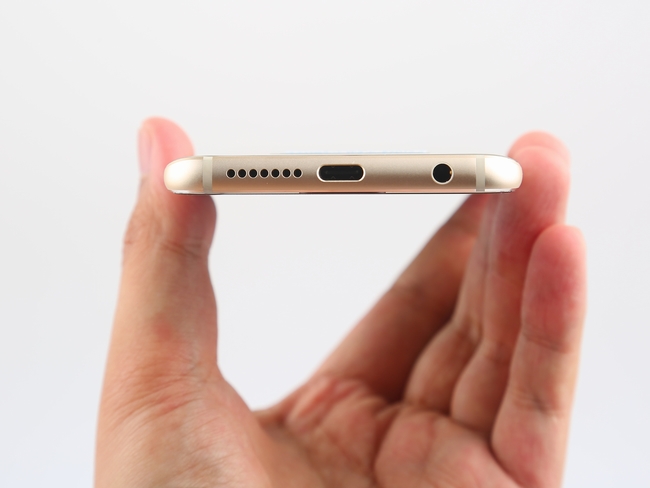 At the bottom, there are only openings for a speaker, a 3.5mm audio jack and USB Type-C port. While there are only two camera openings and an opening for the flash on the back cover. When the back cover is removed, the Honor 9 could be seen to still be using the classic three-stage design in which the upper part is the motherboard, the middle is the battery, the lower is the USB-C board. In order to achieve better heat dissipation, it uses a large piece of graphite thermal stickers to cover the fuselage. After the back is opened, the screws holding the motherboard to the metal plate can then be unscrewed. The entire workmanship is noticeably relatively complex.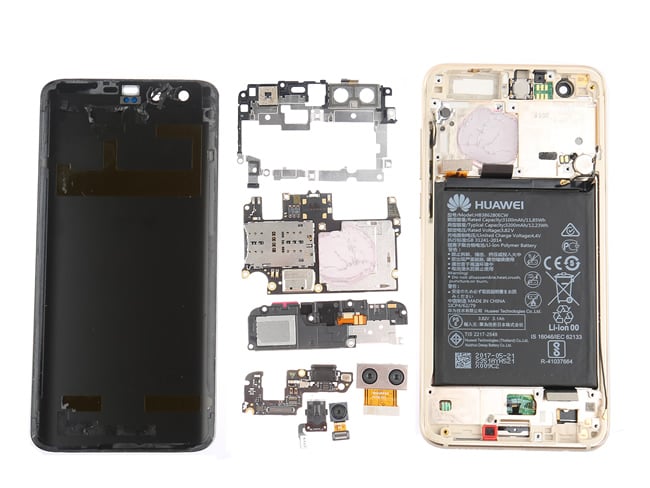 Read More: Honor 9 vs Xiaomi Mi 6: Affordable High-End Flagships Knockout Comparison
The Huawei Honor 9 features a  5.15-inch 1080p display and is powered by a Hisilicon Kirin 960 chip with 4GB /6GB RAM as well as 64GB /128GB storage versions. The device also packs a 3200mAh battery and a dual 20MP + 12MP camera similar to the Mate 9 and Huawei P10's but without the Leica branding. Up front is an 8MP sensor. The Honor 9 comes in Sea Blue, Amber Gold, Black and Seagull Gray colours and starts at 2299 Yuan (∼$338). See more teardown photos from below.
(source)