China Dominates 2016 Smartphone Shipments: 11 Out Of the Top 14 Brands Were Chinese
IC Insights, a semiconductor market research company based in the US, published a report of 2016's top smartphones shipments. According to the source, China's smartphone companies have been a dominating force in the market, holding a total of 11 places out of the 14.
Among the Chinese manufacturers include, Huawei ranked 3rd, OPPO 4th, Vivo 5th, with ZTE holding 6th. In addition to this Lenovo, Xiaomi, TCL, Gionee, Meizu and LeEco/Coolpad came accordingly in order.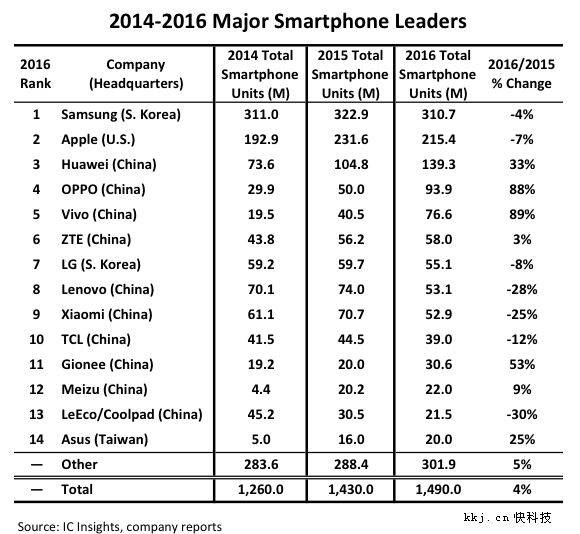 Last year's report for Xiaomi's shipments saw a decrease to 52.9 million units, down since 2015 by 25%. However, this year speculation believes that Xiaomi has recoiled back significantly.
According to the industry analyst, Kevin Wang, in Q2 2017, Xiaomi sales have reached 23 million, predicting 3Q17 will have another 28 million, and closing 2017 the expected figure will be expected to exceed 80 million shipped units.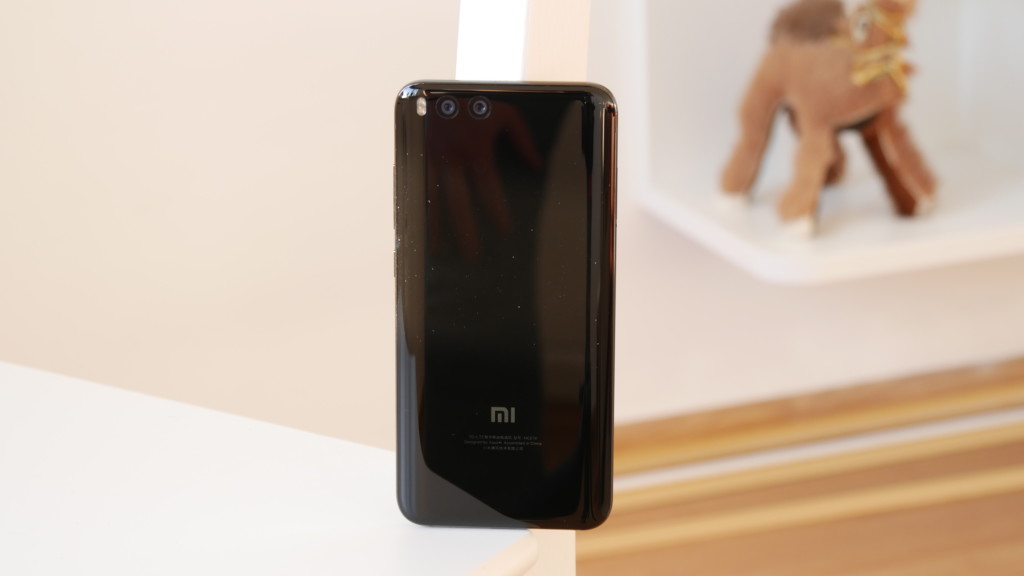 What is also interesting to see is the rapid increase in popularity for companies OPPO and Vivo, seeing massive increases of 88% and 89%, respectively. The next largest increase has been Gionee by 53%.
OPPO and Vivo, both owned by BBK Electronics, have seen this large influx of shipments has been primarily due to home market interest in the photography/selfie smartphones. Phones such as Oppo's R-series and Vivo's V/Y-series are expected to be the key drivers to the rapid shipment increase between 2015 and 2016. This hasn't been limited to the home market however, international shipments to countries such as India, Indonesia and in Oppo's circumstance, with Australia and selected parts of Europe have also played important roles in boosting the company's shipments.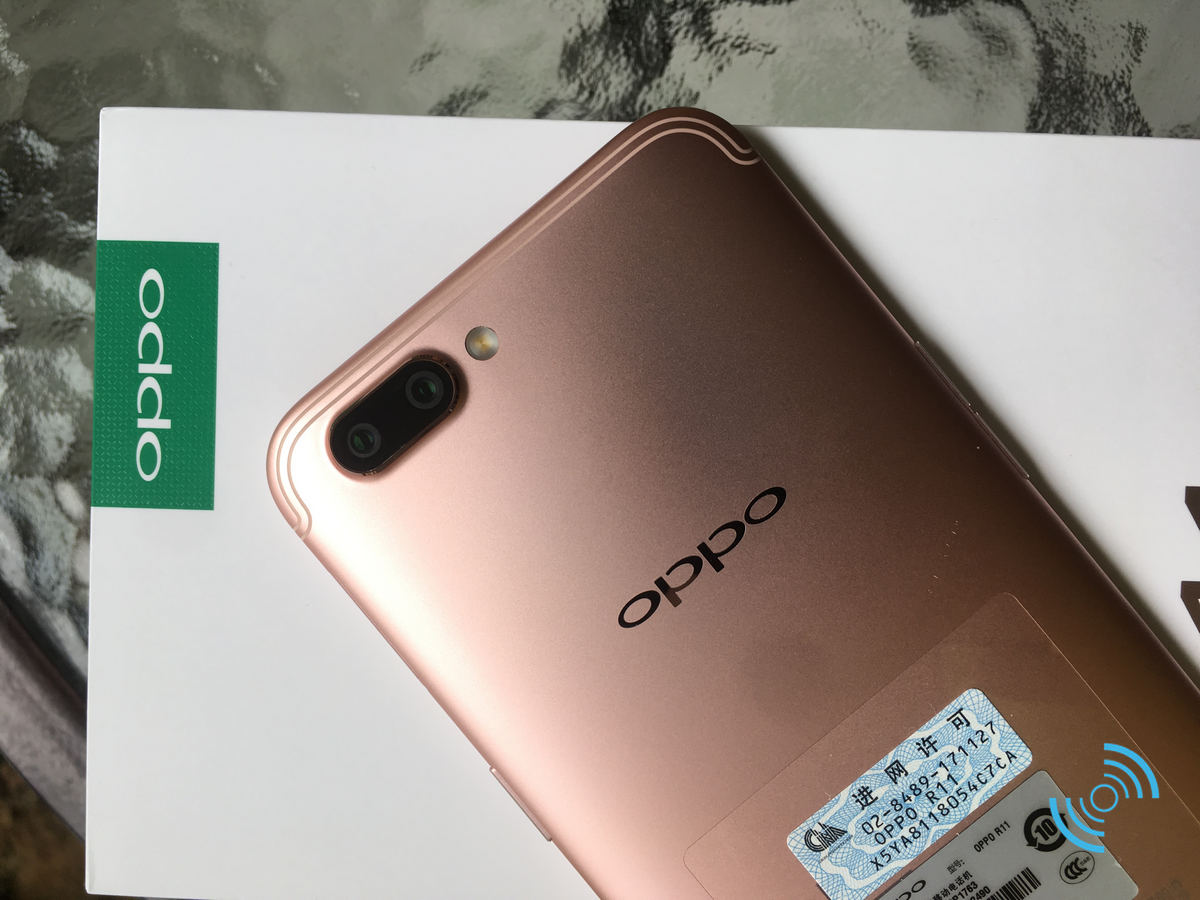 Other Chinese manufacturers such as ZTE and Meizu have seen small but healthy increases to their shipments, however, it is uncertain what 2017 will bring, depending on what compelling devices they plan to release before the turn to 2018.
Whilst some Chinese manufacturers have seen positive outcomes after 2016's report, companies such as Lenovo and especially LeEco's side have felt the pinch in the fall in consumer demand for their phones. The backslash to LeEco's business plan into the US has now left them tumbling on the leaderboard and unless the company's negative shipments growth change or they improve their market approach, it is uncertain whether they'll be appearing in next year's report.
Lenovo felt similar effects especially in international shipments, where the company had dissolved the ZUK spinoff.
Have IC Insights' Report surprised anyone? What are your thoughts on the top 14 companies? Were there any missing companies you'd expect on the leaderboard?
(Source)