Android 8.0 Rumored to Launch as Android Oatmeal Cookie, Not Oreo
by Anvinraj Valiyathara Jun 23, 2017 8:35 am0
Before the introduction of Android Nougat moniker, it was referred to as Android 7.0 and Android N. Now, when the tech enthusiasts are speculating on the launch name of Android 8.0, a leaked information has hinted that it would be launching as Android Oatmeal Cookie. However, previous speculations claimed that Google's Android 8.0 would be introduced as Android Oreo.
The Android 8.0 source code and commit logs contains some references to "oc-dev." It is now being speculated that "oc" may probably stand for "Oatmeal Cookie." This is not just one evidence that claim that Android 8.0 would be called Oatmeal Cookie. It is said that there were references of Oatmeal Cookie at the Google I/O 2017 event that was held in May this year.
However, before accepting Android 8.0 as Oatmeal Cookie, one should also consider that it could be a temporary codename that is being internally used to referred to Android 8.0. In 2013, Google had referred to Android 4.4 as Key-Lime Pie, but it was actually launched as Android KitKat. Hence, there is a possibility that Google introduce Android 8.0 with a different moniker.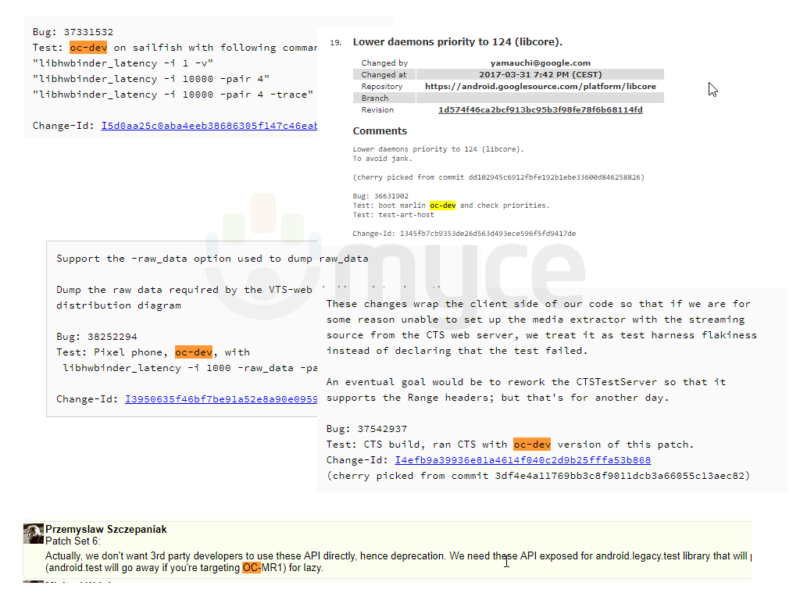 Here are the references of Oatmeal Cookie in Google I/O slide
Looks like at least internally Android O is "Oatmeal Cookie." Noticed this in an I/O slide. pic.twitter.com/9AZD0Zdc8l

— Yoni Samlan (@ysamlan) June 6, 2017
Oatmeal Cookie appears at I/O as (presumably) the internal codename for O, so I'm still hopeful for a release name of Android Oreo 🙂 pic.twitter.com/LRHihJvtNs

— WhiteTiger (@WhiteTigerAE) May 19, 2017
Oatmeal cookie used on one of the slides. Might be the name of the next #Android version? #io17 pic.twitter.com/jxYj9c2Ng4

— bolot (@bolot) May 18, 2017
Read More: Android O Official OTA Release for Pixel in August
As far as Android Oreo moniker is concerned, it seems that it won't be happening because Google and Nabisco reportedly could not development an agreement on using "Oreo" name for Android 8.0. The first developer preview of Android 8.0 was released in March. In May came its second developer preview. Earlier this month, the third Android 8.0 developer preview was released. Google is expected to release the last developer preview soon and in the third quarter of this year, Google will be releasing the final version of Android 8.0 At that time, its actual moniker will be announced.
It goes without saying that the Google Pixel 2 and Pixel XL 2 smartphones will come preinstalled with Android O. Also, the Android O be also brought first to last year's Pixel and Pixel XL smartphones. In 2016, the first non-Google branded smartphone to deliver Android 7.0 out-of-the-box experience was LG V20. Speculations have it that the LG V30 that is rumored to get announced on Aug. 31 would be the first non-Google phone to arrive preinstalled with it.