Xiaomi Mi 6 Plus Probably Coming In June, Hints Analyst
Despite the fact that Xiaomi's latest flagship – Mi 6 is still not readily available, talks of the Mi 6 Plus launching later this year is gathering momentum. Not too long ago, we were treated to a purported real live image of the Mi 6 Plus standing beside the Mi 6. Later on, a protective glass cover said to be for the Mi 6 Plus also appeared online showing its massive size.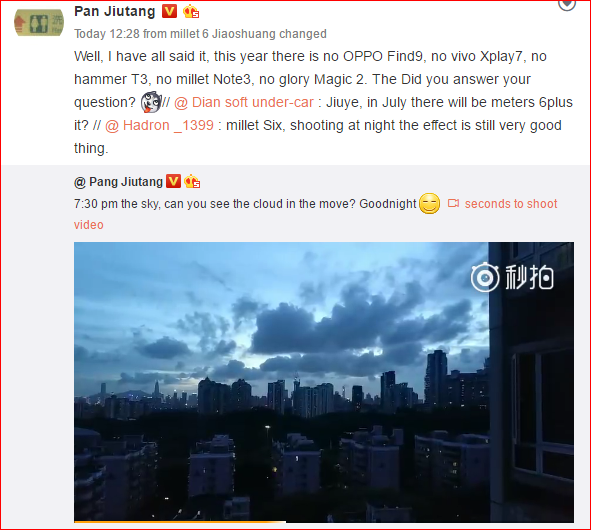 Now, popular industry analyst Pan Jiutang seems to have hinted that Xiaomi will indeed launch the Mi 6 Plus this year. The analyst was responding to a question as to whether the mi 6 Plus will be launched this July. He didn't respond directly in an affirmative manner but actually listed models which won't be dropping this year, like the elusive OPPO Find 9, Vivo XPlay 7, Smartisan T3, Xiaomi Mi Note 3 and Honor Magic 2. The omission of the Mi 6Plus on the list could be an indication that the model will be launched this year.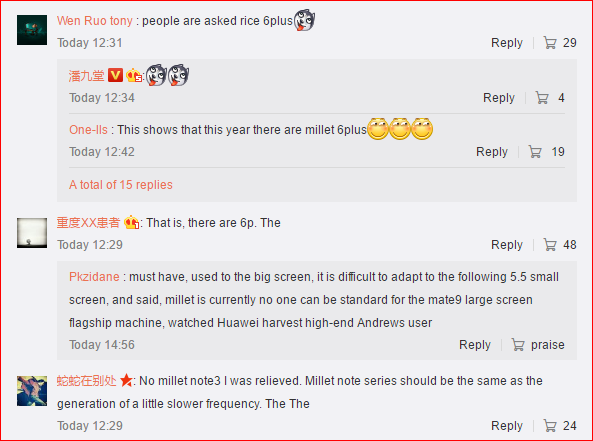 Curiously, it was Pan Jiutang that also informed us of the postponement of the Mi 6 Plus due to the demand for Qualcomm's flagship Snapdragon 835 chip by Samsung for use on the Galaxy S8. The analyst didn't say if the Mi 6 Plus will be launched in July as asked but he at least gave us some ray of hope that the device is still in the works.
Related: Xiaomi Mi 6 Plus Protective Case Leaks Suggesting it Actually Exists
The Xiaomi Mi 6 Plus is expected to feature the same design as the Mi 6, packing a dual camera setup, glass body, with the 3.5mm audio jack also missing. The model is also expected to use Qualcomm's latest SD 835 and would feature a 5.7-inch display as well as a 4,050mAh battery. The Mi 6 Plus is rumored to cost around 2,999 Yuan.
(source)