LCD Giant Sharp To Start Producing OLED Panels For TVs & Smartphones Next Year
Sharp has always been known its innovation in LCD TV technology right from producing the world's largest LCD TV standing at 108 inches in 2007 to the manufacture of the first television with 8K resolution in 2015. The company has been blazing the trail in that direction but unfortunately, has been struggling in the face of one financial crisis or the other. Foxconn first announced its intent to acquire up to 66% controlling stake in Sharp in February last year. The deal was worth 700 billion Japanese yen (US$6.24 billion). The deal was finalized with Foxconn agreeing to pay US$3.5 billion for the stake instead. This investment by Foxconn resulted in Sharp's first operating profit in three years, announced in April 2017 attributed to the restructuring efforts by Foxconn.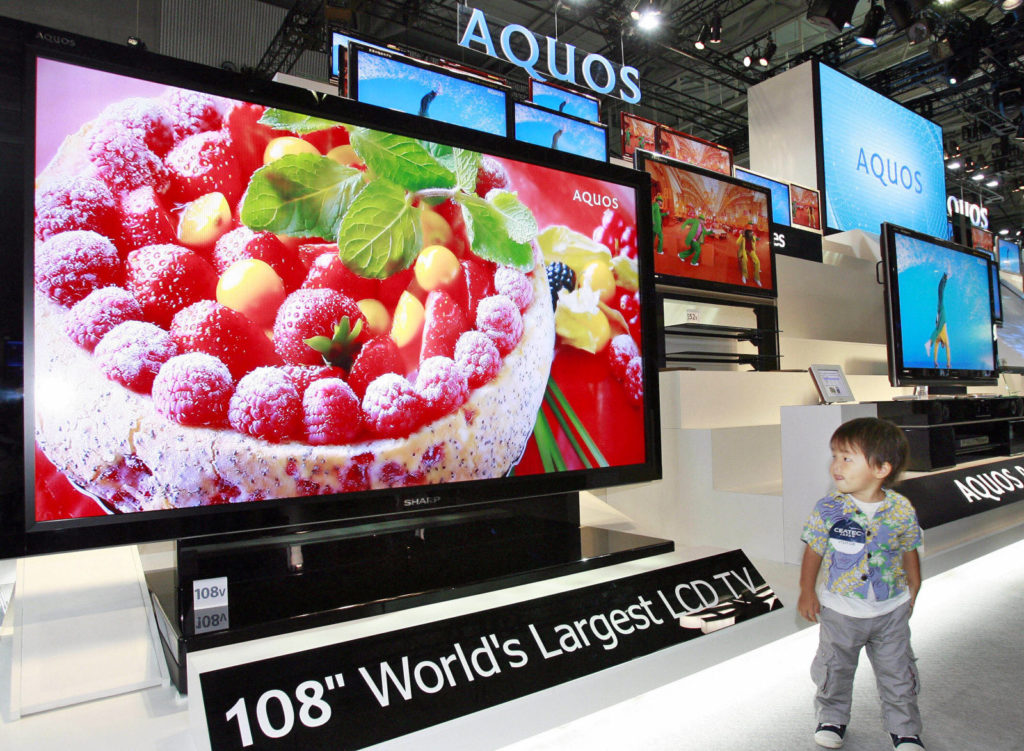 Looks like Foxconn is looking at diversifying the Sharp brand beyond its stronghold of LCD TV production as there are reports from Japan that Sharp may soon start manufacturing OLED TV panels at one of its plants next year. The report carried in the Japanese Times states that the tech giant will invest 57.4 billion Japanese yen ($515 million USD) in building two production lines for OLEDs, one located in Sakai, Osaka Prefecture, and in the town of Taki, Mie Prefecture.
According to the report, the new production lines are expected to go into operation in April-June next year. The production lines would no only manufacture OLED panels for TVs but will mass-produce small and medium-size OLEDs for laptops and smartphones. Specifically, the Sakai plant is where the company plans to promote the development of large displays for TVs.
Read Also: More Spec Details As Sharp FS8016 Appears on AnTuTu: 2K Display, 4GB RAM & More
The Foxconn-controlled company will, however, continue producing LCD panels, especially the development of 8K ultrahigh-definition liquid crystal display TVs as well. The addition of OLED production lines will only help in revamping the fortunes of the company as the demand for OLED panels is higher and Foxconn, as a contract manufacturer, already has a large client base where it would utilize the OLED panels Sharp would produce.
(source)