Compact 4.5-inch Galaxy Stellar 2 Smartphone Spotted in Concept Renders
A Samsung Galaxy Stellar 2 has been spotted in the online wilderness sporting a 4.5-inch display.
In light of the current market's trend of larger and larger displays, where 5.1 to 5.2-inch smartphones are deemed small devices today, according to the source, 4.5-inch devices are still highly demanded regardless of the mainstream trend.
For those small smartphone users, it appears Samsung has provided a solution to meet their requirements, at least according to these concept render images.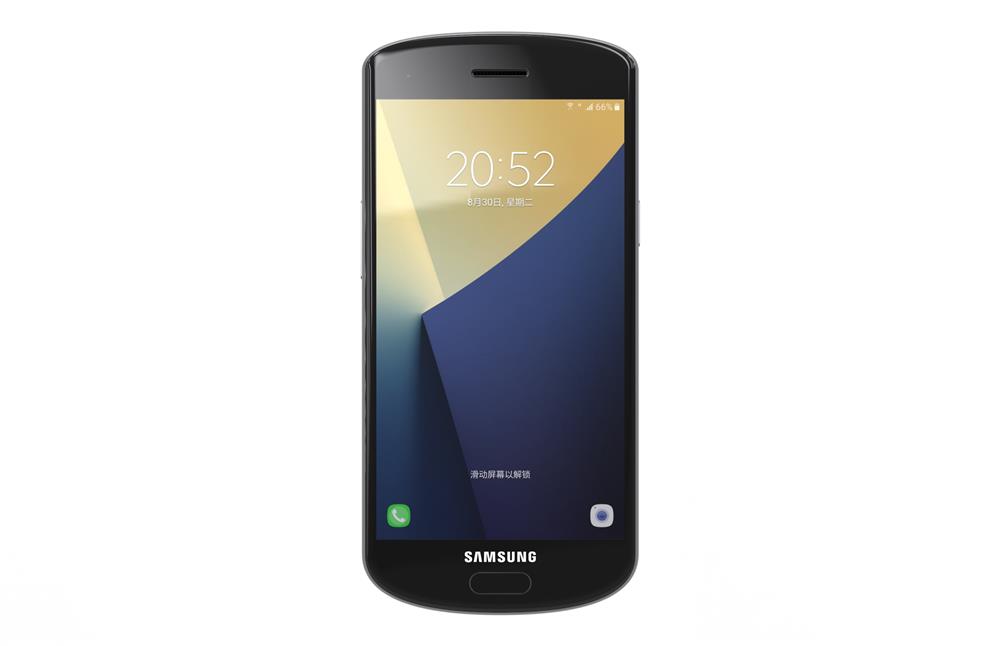 Galaxy Stellar 2 Specs
From the source, a model named 'SCH-i300' also known as the Galaxy Stellar 2, will sport a 4.5-inch Super AMOLED display at a resolution of 720p. The chassis will take a more rounded design, noticeable around the edges of the device.
The screen will be covered by 2.5D glass and plastic casing, supported by a metal frame for structural integrity. In terms of features, we can only judge from the photos that we'll be expecting a fingerprint sensor located where the home button is.
For internal specs, the smartphone will be powered by an entry/mid-level Snapdragon 626 processor (8-core clocked up to 2.2 GHz) paired with an odd 2.5GB RAM and 32GB internal storage.
Photography and videos are taken with a 5-megapixel rear facing shooter and a 1.2-megapixel selfie shooter. The phone will have a large 3500mAh battery, supporting 'Quick Charge 2.0' via microUSB.
The Galaxy Stellar 2 will run Android 7.0 (Nougat) which is always welcome.
According to the source, the Galaxy Stellar 2 will be priced at $99 (¥699).
What are your thoughts on Samsung's 4.5-inch device? Do you think it meets 4.5-inch user's requirements? Leave a comment down below.
(Source)