Meizu Pro 7 Real Photo Leaks, You'll Be Excited!
Finally, the real photo of Meizu's "most-wanted" flagship Pro 7 that has been the subject of rumours since last year has appeared online showing us what could be the real deal from various angles. The design of the Pro 7 recently leaked showing an innovative concept, a secondary display located at the back of the smartphone, something we have never seen before. Don't get it all wrong, we know secondary displays are not new, the likes of LG, Yotaphone have been using that all this while but the thing is that the location has always been at the front, hovering above the main display. In contrast, that of Meizu is located on the top left corner of the back casing.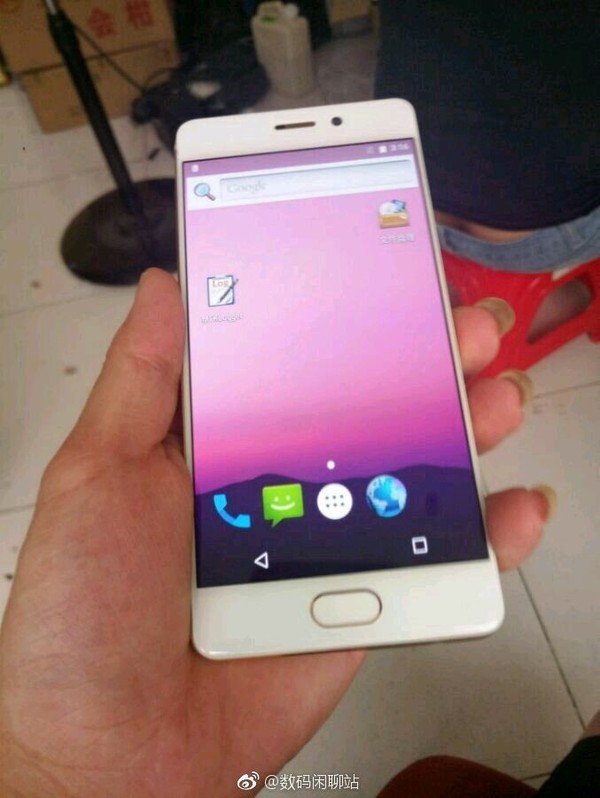 Taking a closer look at the leaked photos, we can gather that the display will have a curved glass on top and unfortunately, there is still a sizeable amount of bezels around the display both at the top and bottom. The side bezels are quite thin but since they are there, the black borders around the display are still visible. We already know the device will have a front fingerprint sensor located on the mBack button. There seems to be a single opening for the selfie camera up front without any other opening. The working home screen carries a theme which looks like Android Nougat, of course with a touch of Meizu's Flyme OS.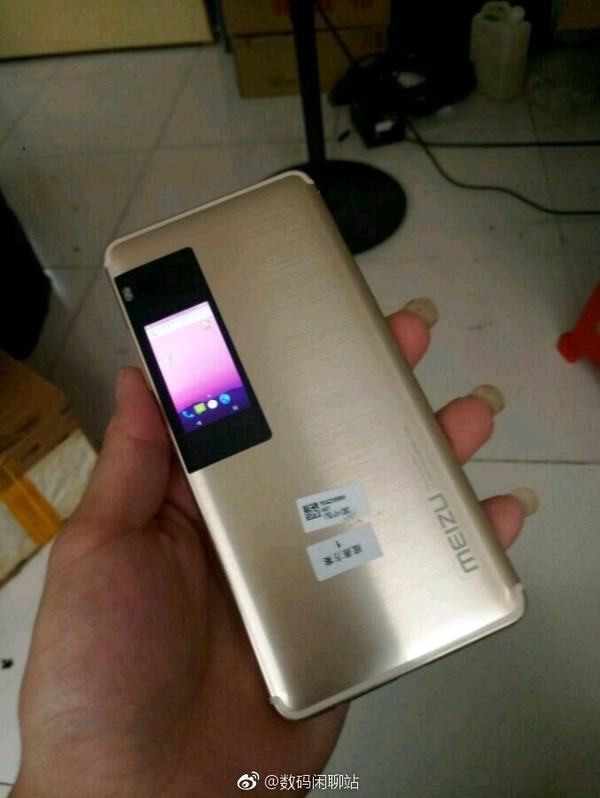 The rear view offers a view of the secondary display in action and seems to be a miniature replica of the front home screen. As beautiful as the design may be, we are yet to see its spectacular importance apart from keeping you from opening up the main display all the time there is a notification beep. The rear display also houses the rear camera which is a dual setup as well as a LED flash in the same square. Also visible, is the U-shaped antenna band design wich fuses with the metal body.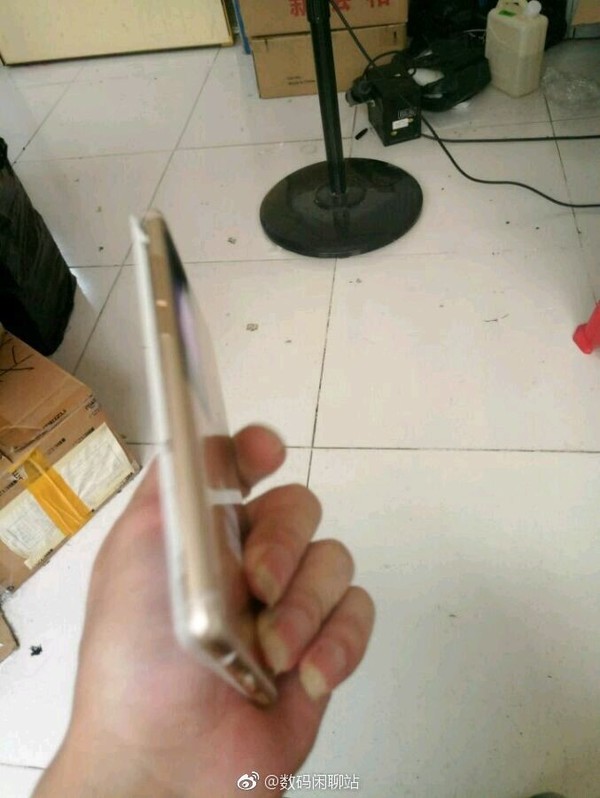 We still got to see the device captured from the side but the photo is not clear enough for us to make out the features located at the bottom edge and the side rockers present.  Obviously, the power button and the volume rockers will be by the side but at the bottom, we can't tell if it is a USB Type-C port from the blurred photo.
Read More: Meizu Pro 7 & Pro 7 Plus Specs & Prices Leaked, Launching Next Month
This latest set of leaked photos is an indication that the Pro 7 may likely be launched soon. The Pro 7 is expected to pack a MediaTek Helio X30 chip and from the leaked renders, the flagship model will likely be available in Gold and Black colours. There may be more colour variants aside from these two, though.