Sony Plans To Release 3 New Walkman Later This Year
by Habeeb Onawole Jul 9, 2017 9:43 am14
A long time ago, if you owned a Sony Walkman, you were a cool kid or probably the coolest kid on the block. Then the iPod came and it changed the way we listened to music, killing all other portable music players.
Sony kept the Walkman name by including it in some of its smartphones when it still partnered with Ericsson. The Walkman series is still alive as Sony has now fully embraced digital music.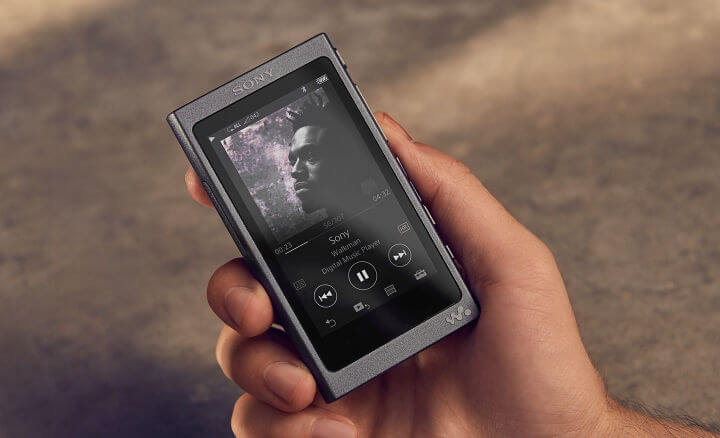 The Japanese company has released a number of digital audio devices under the name and even a pair of bluetooth earphones. This year Sony launched the NW-A35 Walkman, a portable Hi-Res digital player that fits into your pocket. New reports says it is adding three more later this year.
The new Walkmans are the NW-A45, NW-A46, and the NW-A47. All three of them have passed through the FCC already.
The FCC sheet doesn't reveal much but the main difference among the three is the built-in storage. The A45 will have 16GB, the A46 doubles that to 32GB, and the A47 maxes out at 64GB. So, if you say the A45 is the base model and the other two are only storage variants, you are correct.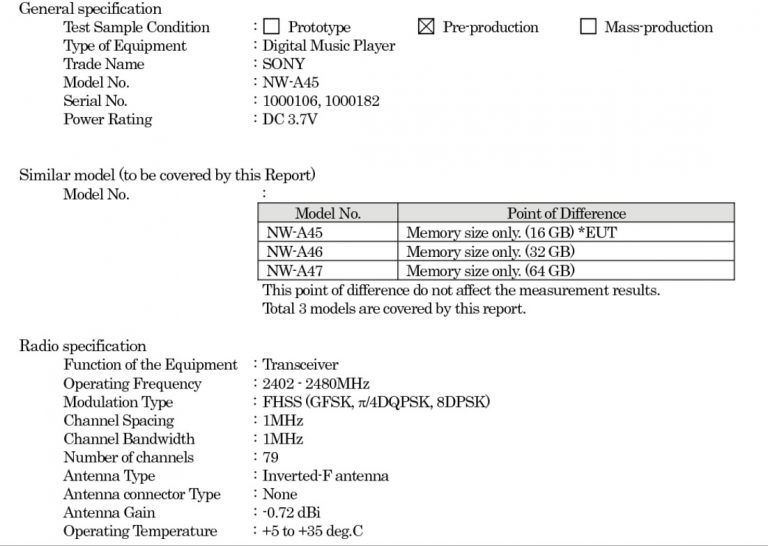 Another info the source revealed is that the new models will feature bigger batteries than the NW-A35 released in February. For your information, the A35 has 45 hrs of playback time. The NW-A35 also comes with NFC and Bluetooth for connectivity, so expect them in the new models too.
READ MORE: Alleged Sony Xperia XZ1 Compact with Snapdragon 835, 4 GB RAM, Android 8.0 Appears on AnTuTu
Sine all three have made it past the FCC, we should expect a launch soon.
(Source)