Launch of Xiaomi's Full Inverter Air Conditioner is Fast Approaching
by Anvinraj Valiyathara Jul 17, 2017 10:21 am0
Since 2015, Xiaomi has released numerous smart home products as the demand for such devices have been growing rapidly. It seems that the company will be soon introducing a new full inverter air conditioner.
At the end of June, an air conditioner with model number KFR-35GW / 01ZM was spotted receiving 3C certification in China. It is manufactured by Sichuan Changhong Electronic Technology Co. Ltd and it was also found that the product be launching as full inverter air conditioner by Xiaomi.
Insiders from Sichuan Changhong foundry has revealed that Xiaomi's air conditioner is ready and there will be multiple models of Xiaomi's air conditioning products. Xiaomi has been working on air conditioning product since the past the three years and it seems that its arrival is finally drawing near.
It has been by the insiders that Xiaomi's full inverter air conditioner is arriving soon and it is expected to be at least $500 cheaper than similar products from other brands. Such an aggressive pricing will compel users to buy the first air conditioner from Xiaomi.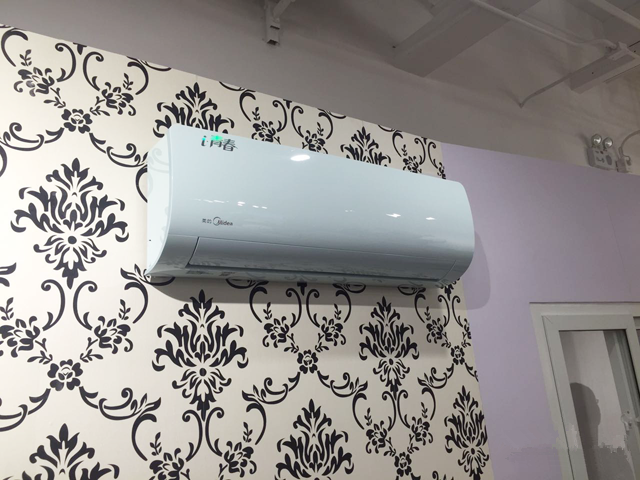 Read More: Xiaomi Teases Launch of Smallest Mi TV Slated For July 18
In 2015, Xiaomi had teamed up with Midea, a private Chinese firm that specializes in electronic consumer goods, to manufacture a smart AC unit. However, the co-operation between the two companies drew ire from Gree's president Dong Mingzhu. She commented on the collaboration between Xiaomi and Midea as "two swindlers working together make it into a fraud group."
The i-Youth Smart Air Conditioner that was the product launched by Xiaomi and Midea was met with lukewarm response from the consumers. Industry watchers feel that since Xiaomi does not have its own AC manufacturing factory, it won't be easy for Xiaomi to gain good market share in short time.
However, the low-priced air conditioner from the company will cause a price war with other brands. The specifications of the Xiaomi full inverter air conditioner have not surfaced yet. At present, Gree and Midea are the two leading air-conditioning brands in China followed by Haier. The market share of Xiaomi is 7 percent in the air conditioning market.
(source)