Rumour: Huawei Mate 10 Launching October 16 With Heavy Price Tag & A Lite Variant
It's been barely a week since a report emerged that Huawei will begin mass production of the Kirin 970 chip that would feature on its upcoming Mate 10 flagship in September. A new rumour has sprung up from Poland alleging that the Huawei Mate 10 would make its grand debut in October. The rumour was even specific about the launch date being October 16 and the venue to be in Munich. The Huawei P10 was first launched in Europe as well before it was unveiled in China.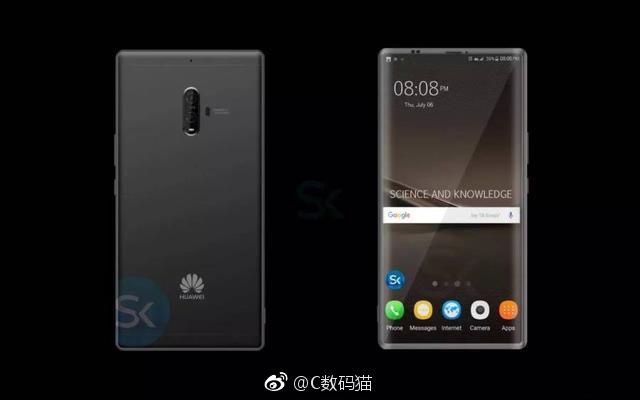 The Mate 10 is expected as the final flagship that would be released by the Chinese tech giant this year. It is coming on the heels of the launch of the Huawei P10 earlier in the year, and then the Honor 9 which was launched not too long. The Mate 10 will be the giant of them all, with it size traditionally being phablet size.The device is expected with a 6-inch JDI display with an 18:9 aspect ratio and 2160 x 1080 pixel resolution. The device will feature a Kirin 970 chip, which would Huawei's first 10nm chip.
Read More: Huawei CEO Confirms Full-Screen Display, Better Camera, Longer Battery for Mate 10 to Rival Against Apple
The rumour also listed the price tag of the Mate 10 to fall on the region of PLN4,000 in Poland, which is around $1100. In addition to the Mate 10, Huawei is also said to be working on a Mate 10 Lite which would cost half the price of the Mate 10 at PLN1,999 (~$556) and as you'd guess, would have a slightly reduced size from the Mate 10 and it is rumoured to be 5.8 inches. The price tag looks way outrageous and cut off from reality but then, the Mate 10 is meant to rival the iPhone 8 which is expected to have a hefty price tag. But then, Huawei isn't Apple and doesn't even have any model which sells as high as $800 and even the Mate 9 is priced less than $800.  This is just a rumour and so, should be taken with a pinch of salt.
(source)