Vivo XPlay 7 Leaked With Under Display Fingerprint Technology
Qualcomm showcased its latest under display fingerprint technology at the Shanghai Asian Mobile World Congress in June. The technology was demonstrated using a Vivo prototype machine that looked like the Vivo XPlay 6 launched last year. Also, Qualcomm revealed that the technology would start shipping in the fourth quarter of the year and as it draws nearer, it has come to the open that Vivo may be the first OEM to utilise the technology. A new leaked photos have revealed the Vivo XPlay 7 showing it will come with the fingerprint technology.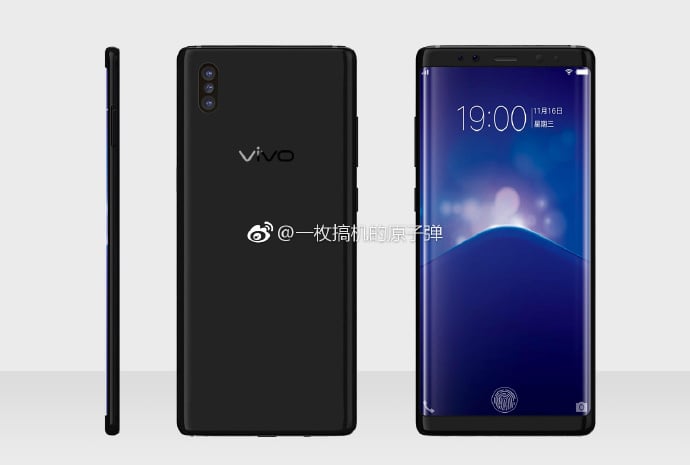 The photos leaked on Weibo and a group seems to have been captured from a Powerpoint presentation. The Xplay 7 is said to go by the internal code name – Vivo X20. From the leaked photos, the Vivo XPlay 7 comes with a full-screen design with dual curved edges at the sides. The device has dual cameras at the front and also at the rear, potentially positioning it as one of the few devices with such arrangement.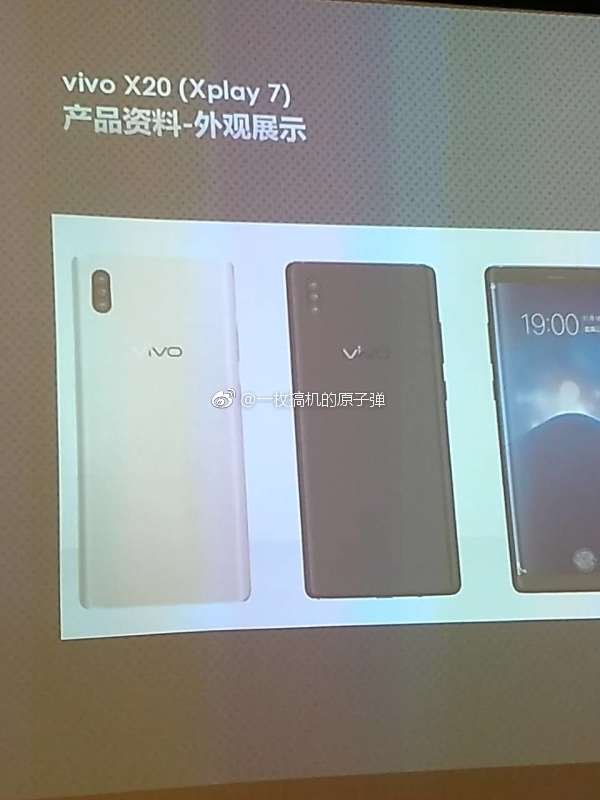 Read More: Vivo Showcases Full-Screen Phone with New "Under Display" Fingerprint Sensor
On the specs angle, the Vivo XPlay 7 is expected to pack a Snapdragon 835 processor which would likely be backed by 6GB RAM just like the XPlay 6. We cannot rule out the possibility of an 8GB RAM variant, considering there has been precedence this year, ala Nubia Z17 and OnePlus 5. Other details are still sketchy as at this moment but from previous leaks, the under display fingerprint technology the XPlay 7 is coming with uses Qualcomm's new ultrasonic technology which sends a pulse through the finger, some of which gets reflected while some get absorbed. These vibrations are then detected by a sensor which builds up a fingerprint. The sensor may likely work from any part of the display and isn't restricted to a particular area.
(source)