Samsung To Use Substrate-Like PCB For Galaxy S9 To Allow For Bigger Battery
by Habeeb Onawole Aug 7, 2017 12:04 pm2
In the last few years, we have witnessed a huge upgrade in a number of components that make up a phone. However, some have largely remained the same, one of which is the battery. Smartphone batteries are still poor in terms of how long they last. The only solution manufacturers have come up with is making them bigger and or adding fast charge.
Samsung's plan for the 2019 Galaxy S9 is to fit a bigger battery inside it. A bigger battery usually means a thicker or larger phone unless you are able to shrink the size of the other components. Samsung's approach to the matter is to use a Substrate-like PCB which will let it reduce the size of the main board, making way for a bigger battery.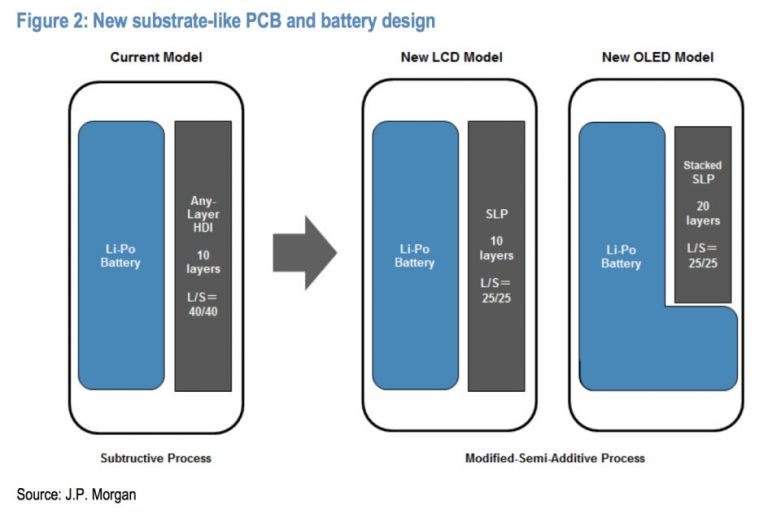 Just like batteries, the main board of phones haven't seen much change. They still take up a lot of space unlike silicon chips and cameras which are now smaller. Substrate-like PCB or SLP for short, isn't a new technology, it just isn't widely used by smartphone manufacturers. Report has it that this year's iPhone 8 will have SLPs.
The other advantage SLP has over the technology currently in use, which is High Density Interconnect (HDI), is that it allows for thinner connections (<15nm) between components. So since the distance between components are smaller and the board itself occupies less space, manufacturers can fit in bigger batteries.
READ MORE: Samsung SM-G9298 Flip Phone Officially Launched with Snapdragon 820, 4 GB RAM
The Samsung Galaxy S9 will most likely be released in the first quarter of 2018. It will be powered by the Qualcomm's Snapdragon 845 and Samsung's own Exynos high-end chip for 2018.