Working Nokia 8 Photos Leaked Once Again, Revealing Some Key Specs
A new set of images of the expected Nokia 8 flagship has popped up online once again. The images are said to have appeared on China's social media app WeChat and even though they look quite blurry, they no doubt bear semblance with the leaked photo of the upcoming flagship that we have seen thus far, including the one Nokia showcased in a video celebrating the International Cat Day. Apart from the looks, we also get further confirmation of the Nokia 8 key specifications.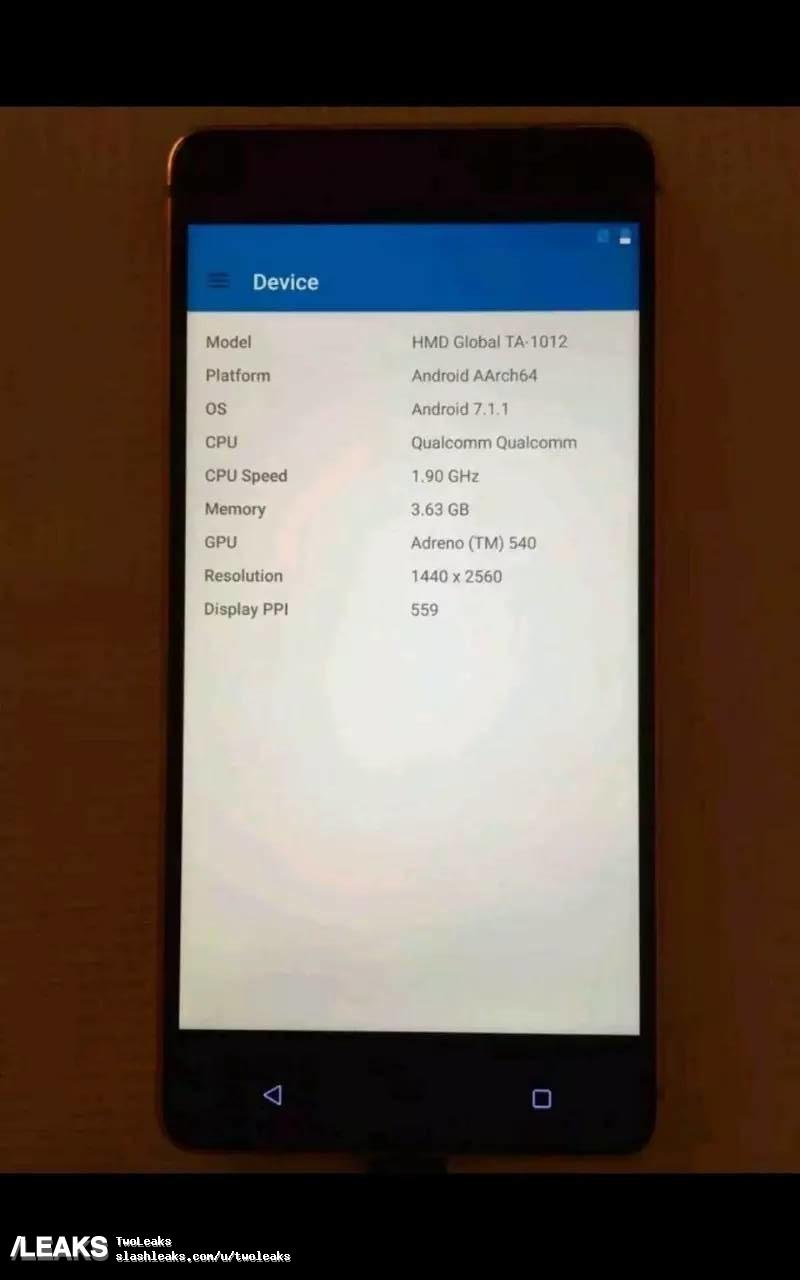 Some of the photos show a couple of the device's specifications as well as the interface and wallpaper. The device is revealed as having the model number TA-1012 which is one of the Nokia 8's model number which was revealed when it hit AnTuTu recently. Other model numbers such as TA-1004, TA-1012, and TA-1052 are all also associated with the Nokia flagship.
Read More: HMD Reveals Nokia 8 Real Photo In A Video Marking The International Cat Day
The leaked photos also confirm the presence of a Snapdragon 835 chip, 4GB RAM and QHD display as among the features of the phone. While the display size wasn't revealed, earlier rumour tips the Nokia 8 as coming with a 5.3-inch display while the photo gives the pixels-per-inch as 559. The Nokia 8 will come with Android 7.1.1 providing the interface.
(via)