Vertu Puts Up Entire Catalogue of 105 Models On Auction, Bid Starts At $26,000
UK based luxury phone manufacturer Vertu has put up all the entire catalogue of phones in the Vertu museum on auction. This is all part of the company's winding-up process and is by the order of the liquidator appointed to liquidate the company's asset. The entire collection of the Vertu museum includes 105 iconic phones and appearance models. The phones that will be in the collection will include models from the Signature, Constellation & Ascent Range right from when the first model was launched in 1998. Some the phones contain finishing with 18 carat gold, titanium, stainless steel, diamond and other precious stones.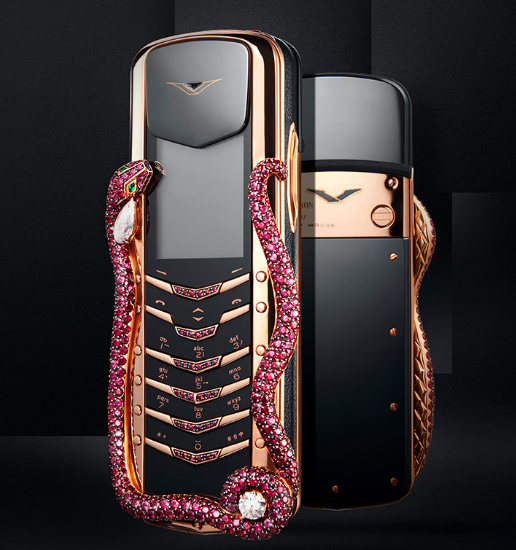 The auction is coordinated by auctioneer G J Wisdom & Co and bidding starts at £20,000 ($26,000). This price is definitely a decent one for 105 phones considering that Vertu used to sell only a single unit for as high as $30,000 when the company was still booming. But now, the company is being liquidated and anything would do so that the creditors would recoup some of their money. The auction does not seem to include the recently launched premium models like the Signature Cobra priced at $360K.
Read More: Vertu SIGNATURE Cobra Limited Edition is Priced at $360K, Along with Delivery Via Helicopter
Vertu is well-known for rugged looking models with a premium design adorning ornaments such as gold, diamond and others on the body. The company has been in debt for a while now, with its debt burden estimated to be to the tune of 128 million pounds. The company was announced to have been bought by an exiled Turkish businessman but he has been unable to settle the huge pile of debt, hence the liquidation. The bid process will close by 7 pm (UK time) on today (August 11).
(source)