Overpriced Xiaomi Mi 6 Ceramic Edition Spotted in Japan
Xiaomi doesn't officially sell its products in Japan but somehow, the products find their way into Japan just the same way they do enter other markets where Xiaomi is yet to officially launch. In this same manner, a set of pictures of the Xiaomi Mi 6 Ceramic Edition being sold in Japan has surfaced on the internet. Not that selling we have an issue with Xiaomi products being sold in Japan but often times they usually come with an astronomically high price tag, at least the ones we have seen. In this case, the Mi 6 Ceramic Edition carries a price tag of 64,800 Yen which is equivalent to 3918 Yuan (~$587) at the current exchange rate.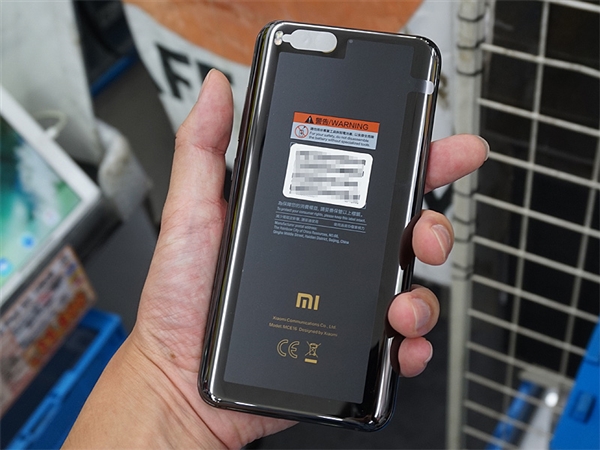 The Xiaomi Mi 6 Ceramic version is the top-most model in the Mi 6 range. Apart from coming with a ceramic glass body, it is available in 6GB RAM + 128GB storage version only. The device also has a 18K gold-plated camera ring which adds to the already beautiful design, coupled with the powerful Snapdragon 835 processor as well as a dual-lens camera at the rear it features. Despite all these features, it comes with a 2999 Yuan (~$435) price tag which means it sells for over 1000 yuan higher in Japan.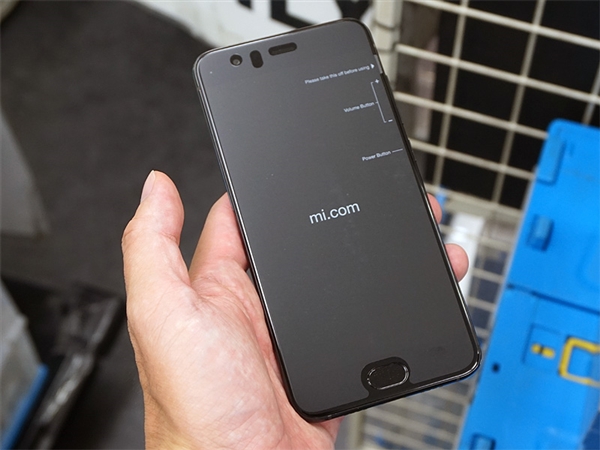 Earlier this year, the Mi Mix was found in a second-hand store in Tokyo that specializes in the importation of devices, with the 6GB RAM variant selling for 109,800 Yen, roughly ¥6700 ($974). That was way above the official retail price of 3999 Yuan (~$581) for the 6GB+256GB. Also, about three months back, the Xiaomi Redmi Note 4X Hatsune Miku Edition was discovered in a retail shop in Japan with a price tag of  49,800 Yen which is about 3,066 Yuan. while the device launched with a 1,299 Yuan ($189) price tag. Even online retailers ships Xiaomi product overseas at costs that are sometimes way higher than their official prices in China.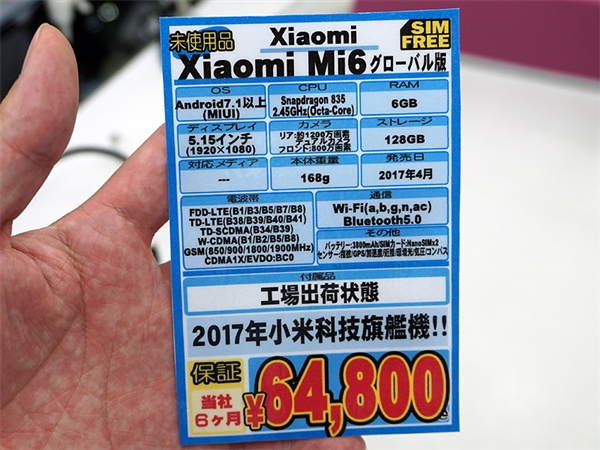 Read More: Get Xiaomi Mi 6 at official price on Giztop (pre-order)
All these, perhaps, underscores the importance for Xiaomi to diversify its sales dragnet outside China and other regions where it presently sells its products officially. Lei Jun noted this need when he shared details of the Mi Powerbank 10,000mAh currently priced at 79 Yuan ($12) in China being sold for as high as 1,500 Yuan ($224) in New Zealand.
(source)