Tech Companies In China Adopt Amazon's Unmanned Stores Concept
by Habeeb Onawole Aug 19, 2017 3:01 pm1
At the end of 2016, retail giant, Amazon, opened an unmanned convenience store that you could just walk into, pick up what you wanted and walk out. No cashiers, no queues. Payment was  charged from your Account later. Amazon said it is the future of shopping and called it Amazon Go.
So far, the Amazon Go store in Seattle is the only one in operation for now. However, in far away China, tech companies small and big are embracing the unmanned store concept.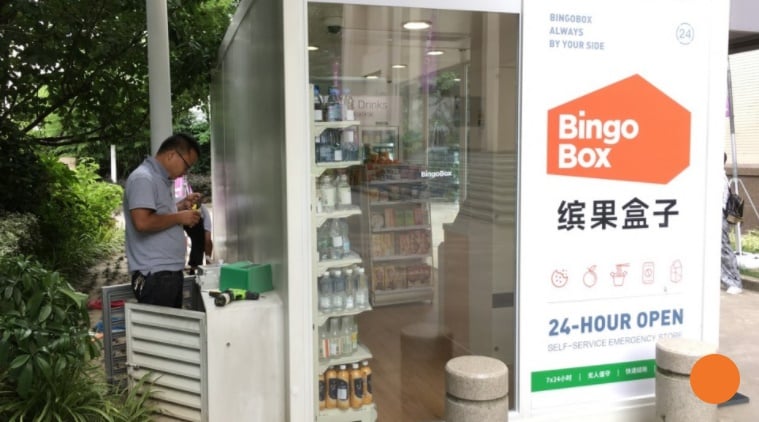 BingoBox, a tech-startup based in Guandong has about a dozen scattered across China for a trial operation. The unmanned stores are open 24 hours a day and work pretty much like Amazon Go. The store in Shanghai is stocked with items supplied by Auchan, a French supermarket.
Entrance is allowed by facial recognition making sure that only customers are allowed in. This arrangement means users will require an account that has their picture before hand. There are a plethora of cameras and sensors that identify the items in your shopping basket.
The cameras scan your face again on your way out and then charge your WeChat wallet account as you walk out. BingoBox says the plan is to have 5000 stores across China in about a year.
Alibaba is one of the big names giving the unmanned store concept a shot. Last month it announced its TaoCafe unmanned shop. TaoCafe works the same way as above and can even identify if you have put the shopped items into your bag already.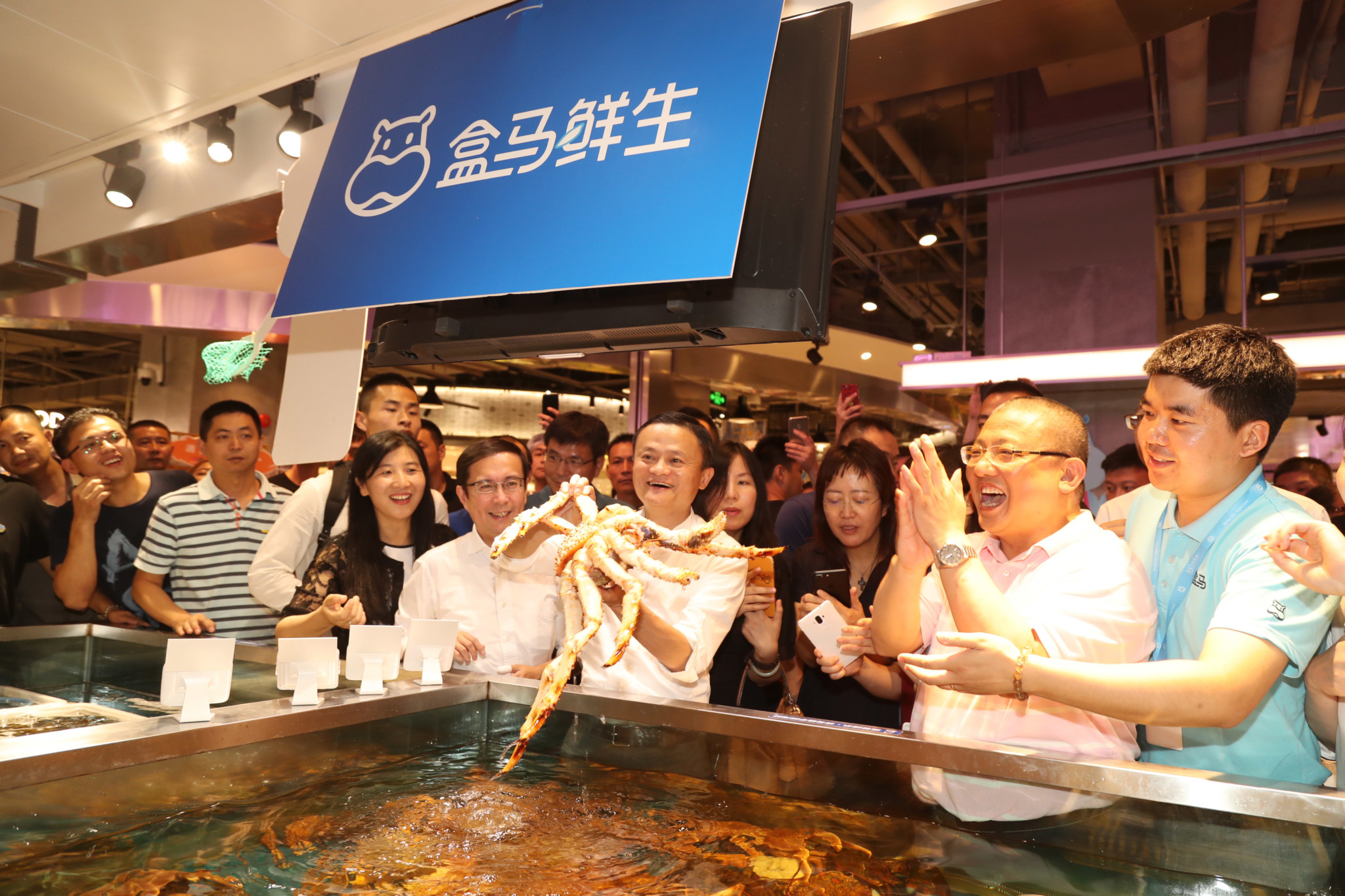 It also launched a new Grocery chain called Hema (pronounced Homer) which has 13 stores in major cities including Beijing and Shanghai.
Hema is said to be a mix of an offline and online retail experience. You sign up for a Hema membership via your AliPay or Taobao account and you can decide to shop, dine and order groceries with your phone. Payments are made via Alipay.
You can also walk into the store for a physical experience. The items on sale have barcodes that you scan with the app to reveal their prices and product information. Doing that will bring up suggestions of similar items. So you may be lucky to find the same product under a different brand for a lesser price.
Hema also has a live seafood section which seems to be its biggest attraction. You handpick what you want and can even have it prepared for you there. You can watch a video of the Hema store experience here.
READ MORE: Xiaomi Plans To Open 2000 Stores, Half Of Them Overseas
China may have gotten ahead of other countries, that doesn't mean they are not facing challenges. BingoBox had to pause operations twice in one of its stores in Shanghai to fix the service as customers complained of glitches.
An analyst at Forrester Research, Wang Xiaofeng says that customer experience is key for the success of this new business model i.e. unmanned stores. To achieve that more data about customers' preferences will be needed.
(Source)