Samsung Galaxy S9, Galaxy S9+ May Get the Initial Stock of Snapdragon 845 in 2018
by Anvinraj Valiyathara Aug 21, 2017 3:49 am3
In 2018, most of the flagship phones from various smartphone OEMs are expected to feature the Snapdragon 845 chipset. Also, the 2018 flagship phones like Samsung Galaxy S9 and Xiaomi Mi 7 are expected to come with features like full-screen design and 3D face recognition. A Chinese leakster has revealed that the initial stock of the Snapdragon 845 will be reserved by Samsung for Galaxy S9 and Galaxy S9+ flagship phones.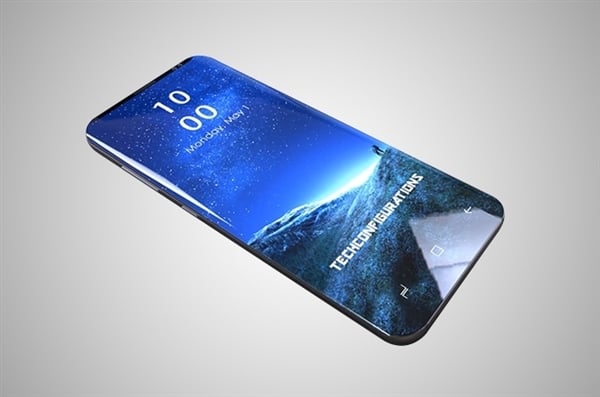 In July, when Qualcomm had filed a complaint with International Trade Commission against Apple, the documents submitted by U.S. based chip maker contained some references of the forthcoming Snapdragon 845 chipset. The alleged successor of the Snapdragon 835, the Snapdragon 845 is expected to be a 7nm chipset that is likely to feature an octa-core processor and Adreno 630 chipset. It may get announced later this year or early next year. The mass production of the Snapdragon is pegged to begin in 2018.
Since the Samsung had struck a deal with Qualcomm this year to get the initial stock of the Snapdragon 835 chipset for the Galaxy S8 and Galaxy S8+ smartphones, other Snapdragon 835 powered smartphones to could not release the Galaxy S8. Rumors from previous year had claimed that the LG G6 would be flagship phone featuring Snapdragon 835. However, since it had released before the Galaxy S8, it came with Snapdragon 821 chipset.

Read More: Samsung Galaxy Note 8 Pre-orders in the U.S. to Begin on August 23, Release Date Could be September 15
A Chinese leaker has claimed that Samsung has entered a deal with the U.S. based chip maker to get the starting stock of the Snapdragon 845 for the Galaxy S9 duo. This indicates that other flagship phones from other brands are unlikely to release in the market with Snapdragon 845 before the official announcement of the Galaxy S9 and S9+. The alleged Samsung Galaxy S9 has already appeared on Geekbench with Snapdragon 845. The Xiaomi Mi 7 could become the first Chinese flagship to arrive with Snapdragon 845 chipset.
In related news, a report that had surfaced in June had claimed that the LG V30 may get announced at the end of August which has become true as the South Korean company has confirmed to debut the LG V30 on Aug. 31. The report had also claimed that the LG G7 may get announced in January 2018 possibly through the Consumer Electronics Show (CES) or Mobile World Congress (MWC) that will be held within the first quarter of the coming year. It indicates that the LG G7 may debut well before the Galaxy S9 duo, but may not feature the Snapdragon 845. However, there are some contradicting rumors that claim LG and Qualcomm too have partnered make sure that the LG G7 also gets the starting stock of the SD 845 and launch as the ultimate flagship of 2018.
(source)