Richard Yu, the CEO of Huawei Technologies Consumer Business Group has said that the Huawei Mate 10 would be worthy competitor for the upcoming Apple iPhone 8. It seems that the company is working on the launch of the Mate 10 as it expected to debut in October. The Huawei Mate 9 from last year is now selling with discounted pricing which seems to be another indication that the Mate 10's arrival is fast approaching.
The Huawei Mate 9 Pro with 4 GB of RAM and 64 GB of storage-e was previously selling for 4,699 Yuan (~$704) on Dangdang.com in China. However, now its price has been reduced to 3,780 Yuan (~$565). The Huawei Mate 9 with 4 GB of RAM + 32 GB of storage is now selling at a low pricing of 3,099 Yuan (~$465). This recent price cuts on the Huawei Mate 9 is probably an indication that the Chinese firm is finishing the remaining stock of the Mate 9 available with its retailing partners in preparation for the launch of Mate 10.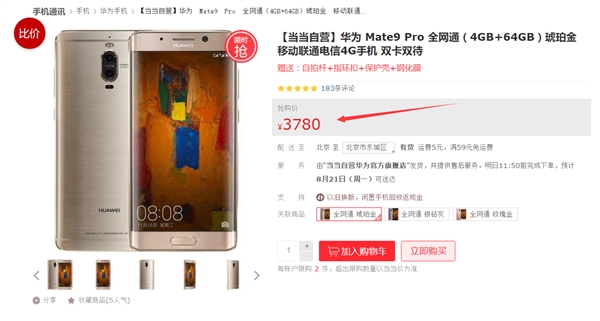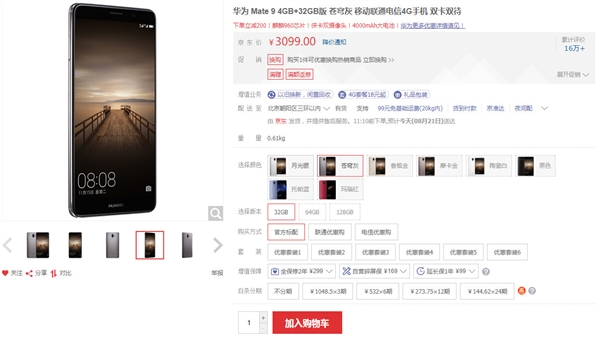 Read More: Huawei Mate 10 Render Video Leaks Adorning EntireView Display
Brue Lee, the Vice President of Handset Business at Huawei Consumer Business Group has recently confirmed that the company Huawei Mate 10 will be a power efficient phablet that will deliver topnotch performance. The Mate 10 will come with an improved system software and it will be offer optimized 4G performance and will carry the ability to support 5G. Lastly, it will offer improved camera performance.
Even though Huawei has not made an official announcement on the launch date of Mate 10, a real-looking launch invitation has revealed that the flagship phablet will be debuting on Oct. 16 in Munich, Germany. Speculations are rife that that it will be arriving in two flavors such as Huawei Mate 10 and Mate 10 Pro. Rumors also hint that there will be a lower-end model called Huawei Mate 10 Lite.
The Huawei Mate 10 and Mate 10 Pro are rumored to come with differing aspect ratio. This suggests that the Mate 10 Pro could be sporting a bezel-less display whereas the Mate 10 may come with a regular display. Also, the Mate 10 may feature a front-mounted fingerprint reader whereas its Pro edition may arrive with a rear-facing fingerprint scanner. Both the models are rumored to be powered by the upcoming AI driven Kirin 970 chipset.