OnePlus 5 Bump In The Night Bundle Promo Offers One Protective Case & One Bumper Case for Under $50
by Habeeb Onawole Aug 27, 2017 1:47 pm0
OnePlus is running a promo for cases for its latest device, the OnePlus 5. OnePlus has two sets of cases for the OnePlus 5: there is the protective case and there is the bumper case. For the duration of the promo, which isn't stated by the way, you can get the two for under $50.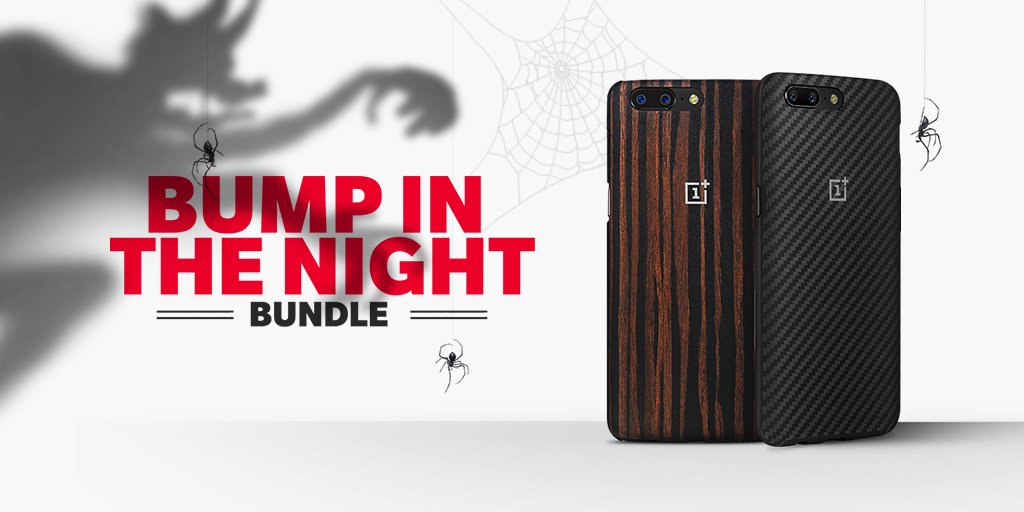 The protective case comes in Karbon, Rosewood, Ebony Wood and the much loved Sandstone Black. They don't offer protection from shocks but will cover it from scratches and the likes. The bumper case on the other hand is available only in Karbon but completely wraps around the device and provides a level of protection from drops.
If you pick the Sandstone case along with the Karbon bumper case, it brings the price to $44.91 instead of $49.90. Each of the other three protective cases paired with the Karbon bumper case is $49.41 instead of $54.90. If you are interested, you can grab the combo here.
READ MORE: Latest OxygenOS Open Beta for OnePlus 3/3T Brings Parallel Apps Feature
The bundle is available in all regions save for China and India. All you have to do is change the country at the bottom left corner of the page.