Samsung's DJ Koh Defends Galaxy Note 8 On Why It Has a Small Battery and Lack Wow Features
by Anvinraj Valiyathara Aug 28, 2017 6:05 am0
In the last week, Samsung debuted the Galaxy Note 8 flagship phablet with much fanfare through a launch event in New York, U.S. It is the new Galaxy Note phablet after the ill-fated Galaxy Note 7 that met with an early death because of its faulty battery. The Galaxy Note 8 promises to deliver a better battery life with a safer battery inside. During an Interview with The Investor, DJ Koh, the mobile chief of Samsung more information on the battery performance of the Galaxy Note 8.
The Galaxy Note 7 came with a 3,500mAh battery in a slim chassis of 7.9 mm. On the other hand, the Galaxy Note 8 sports a new full-screen design and the thickness of its chassis is increased to 8.6 mm. Moreover, it features a smaller battery of 3,300mAh capacity. Even the Note 8 is a larger phone, Samsung seems to be playing safe by including a smaller battery.
According to DJ Koh, there are some reasons on why Samsung decided on using a small-sized battery on Galaxy Note 8. First of all, the Note 8 is powered by 10nm Snapdragon 835 processor. The Note 7 featured the 14nm Snapdragon 821 chipset. The inclusion of an improved processor inside in the Galaxy Note 8 enhances its power efficiency by 30 percent.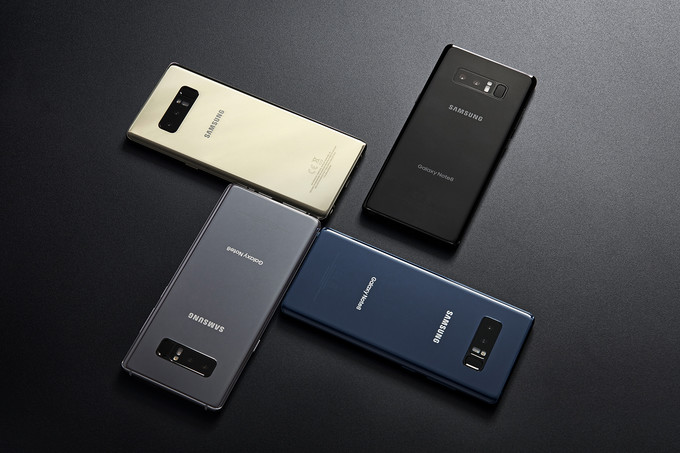 Read More: Rumor: Samsung Galaxy Note 8 China Launch Could Be On September 29
He added that the Note 8 allows the users to improve the performance of the battery by adjusting its use according to the way they use the phablet. This again improves the efficiency of the Note 8's battery. He went to say, "I can guarantee battery safety." Even after two years of using the Note 8, it will be able to maintain 95 percent of the battery capacity. It appears that Koh is also trying to say that the smaller battery in Note 8 will not result in poor battery life.
Some critics have claimed that the Note 8 does not have "wow" factors. DJ Koh responded by saying the upgraded Note 8 has been released after conducting customer surveys.  He further said that, "Customer demands are diverse. Some always want new features, while others want a phone that can be used for two to three years. We are not sticking to innovation itself. We will seek innovation that can be truly embraced by customers."
Koh said that the Samsung sold 11 million units of the Note 5. He expects that the company will sell more than 11 million units. However, at present Samsung is more focused on selling more units of the Galaxy S8. The South Korean publication claims that the company aims to breach the target of 48 million units for the Galaxy S8 duo.