Xiaomi Mi Mix 2 Specs Leaked Revealing Snapdragon 836, Android 8.0 & More
The Xiaomi Mi Mix 2 is billed to be launched on September 11 and already Xiaomi has released an official poster which confirms that. Ahead of the launched, what could be termed the biggest leak of the Mi Mix 2 has appeared online and it brings along with it a wave of listed specs the device is expected to pack.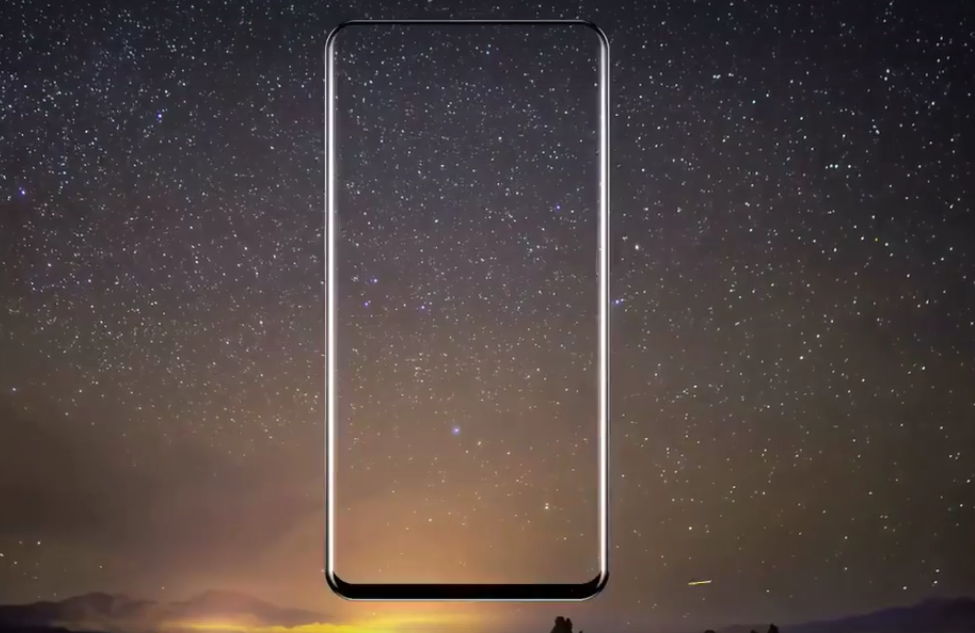 The leak comes in form of the Mi Mix screenshot displaying the about phone section and thus revealing a lot about the flagship model. One aspect that would come as a surprise is that the Mi Mix 2 is listed as packing a Snapdragon 836 processor. The SD 836 has featured in several rumors and is actually being expected as a slight upgrade of the SD 835 but no one would have thought the Mi Mix 2 would be among the first, that is if it will not be the first flagship model to utilise the chip.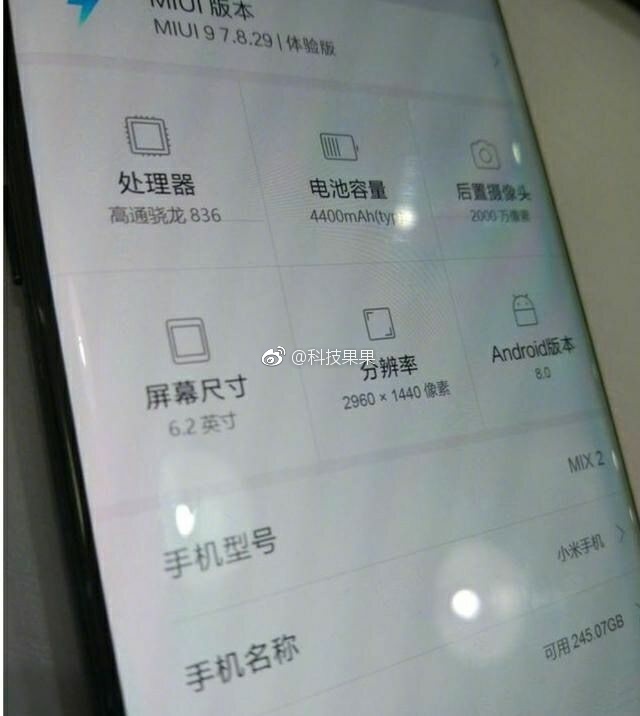 Apart from Snapdragon 836 processor, the Xiaomi Mi Mix 2 is revealed to run on Android's latest OS – Android 8.0 Oreo with a touch of MIUI 9. Other details we can scoop from the leaked screenshot include a 6.2-inch display with a resolution of 2960 x 1440pixels as well as a 4,400mAh battery and 256GB storage. The screenshot also reveals the Mi Mix 2 will come with 20MP rear camera, perhaps on its main sensor because the Mix 2 is expected to pack a dual camera setup at its rear.
Read More: Xiaomi Mi Mix 2 Back Shell Leaks, Metal Or Ceramic?
Except Xiaomi is planning to spring up a surprise, the specs sheet doesn't look feasible. For one, Qualcomm is yet to announce Snapdragon 836 and even Xiaomi's new MIUI 9 hasn't got a version based on Android Oreo. So, we'll keep our fingers crossed while on the look out for more leaks as the launch date approaches.
(source)