Essential Phone Teardown Shows it is Extremely Hard to Repair
by Anvinraj Valiyathara Sep 6, 2017 4:59 am1
Before the launch of Andy Rubin's Essential Phone, the smartphone was expected to come with flagship specs to take on the leading smartphones from the likes of Apple and Samsung. The Essential Phone managed to impress the audience with its full-screen design and its modular capability. However, the company has failed to meet a couple deadlines in making the Essential Phone to the buyers. Customers are reluctant on whether to purchase it or not. iFixit has revealed that it is almost impossible to repair the Essential Phone. This can be another reason that may cause the customers to not to buy the Essential Phone.
iFixit is known for performing teardown on newly smartphones to reveal the internal components used by the phone makers and also to check how easy it is to repair. It provides a repairability score of 1 to 10 where the latter means easiest to repair. How much did Essential Phone score? It scored 1 which indicates it is almost impossible to repair. Here is what iFixit found after performing Essential Phone teardown on its titanium and ceramic build.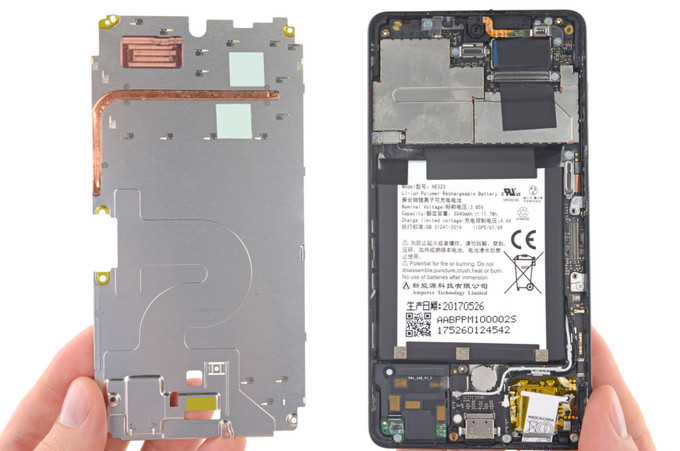 An attempt to repair the smartphone can damage it because of the seams and huge amount of adhesive in building it. Since it is very difficult to open the smartphone, trying to repair it can damage its chassis. In order to open the Essential Phone, iFixit had to freeze the device and then access the internals from the rear. This led to breaking of the display.
The Essential Phone does not feature a 3.5mm audio jack. The USB-C is the only port available for charging the handset as well as for connecting headphones. Hence, the USB-C port can wear out faster. Since it is soldered to the motherboard, it is difficult to repair or replace.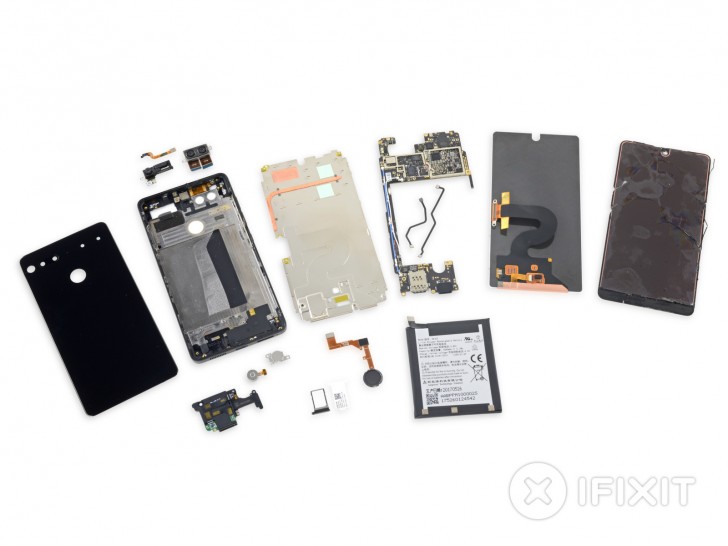 Read More: Essential Phone Goes On Sale Starts At $699, Promises Updates For 2 Years
The identification marks of the smartphone are placed on a small tag that resides under the SIM card tray. Few things that make it repair-friendly is the usage of standard screws and stretch-release adhesive for the battery. Still, reaching the battery of the smartphone is a difficult task.
It seems that if the users of the Essential Phone encounter come across a hardware issue on it, they may end up replacing it instead of repairing it. To checkout the entire teardown of the Essential Phone, users can visit the source link.
(source)