Meizu VP Reveals Blue Charm Line, Says Full-Screen Phone Will Be Priced At About ¥3000 (~$463)
by Habeeb Onawole Sep 9, 2017 1:32 pm10
Meizu's Blue Charm line became a stand-alone company a few months ago. Its latest smartphone, the M6 Note is said to have even overshadowed the main flagship, the Meizu Pro 7. Both phones have taken a different approach to the current trend of full-screen displays. The Meizu Pro 7 sports two displays and the M6 Note is one of the company's few devices that ticks all the right boxes. Does that mean Meizu won't release a full-screen smartphone? VP Li Nan answered that in a recent interview.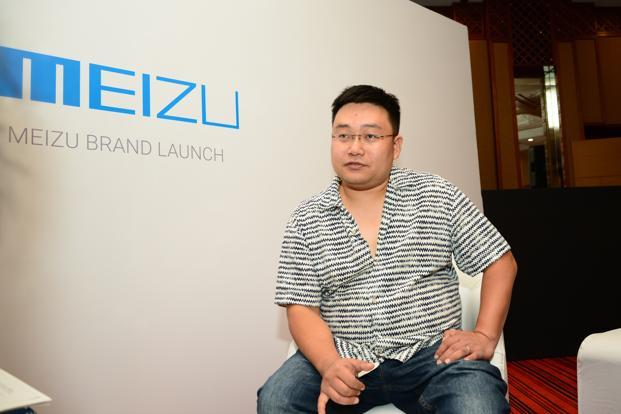 The Meizu top executive had said in a previous interview that the current trend of full-screen smartphones is the future. He added that the ideal form for full-screen smartphones hasn't been reached as there is still an issue with the position of the front camera which can't be removed as no one will be willing to buy a phone without a front camera.
We guess he's referring to a completely bezel-less design where only the screen occupies the front. For the issue with the front camera, the only possible solution is to adopt the camera design of the Honor 7i, where the rear camera can be lifted up and used as a front camera.
Mr. Li Nan then announced that Blue Charm will launch a full-screen device next year with a price tag of about ¥3000 (~$463) before releasing lower priced ones.
Is the ¥3000 full-screen phone the mblu Zero we saw a few days ago in a teaser poster? No it isn't. Meizu's head of global marketing, Ard Boudeling, took to Twitter today to say the image isn't genuine and isn't from them. He also confirmed that the company is indeed working on a bezel-less device set for a 2018 launch.
Yes, we're working on a bezel-less Meizu device. Coming next year.

No, this image is not real. It's not from us. https://t.co/AdVrh7CrFW

— Ard Boudeling (@ArdCB) September 9, 2017
READ MORE: Meizu Signs Up for MediaTek's Helio P40 Processor
Ending the interview, Li Nan disclosed that Blue Charm phones will fall into four major categories:
Blue Charm X – this will be the flagship series
Blue Charm E – the E series will be targeted at the youth and business class. It will be priced at over a ¥1000 (~$154). The Meizu E2 belongs to this category
Blue Charm Note – this is the note series and the main line of the company. Pricing will be pegged at ¥1,000 (~$154).
Blue Charm base series – this category covers the other Meizu phones such as the U and non-note M series.
(Source)