Samsung Galaxy Note 8 Gets Almost 400,000 Pre-orders On First Day Of Pre-Sales in Korea
Samsung began receiving pre-orders for the Galaxy Note 8 in its home country, South Korea last week Thursday and reports indicate that the tech giant raked in about 395,000 pre-orders in just one day. The Galaxy Note 8 is Samsung's most expensive smartphone till date with a price tag of 1,090,000 won ($964) for the 64GB variant and 1,250,000 won ($1,107) for the 256GB version.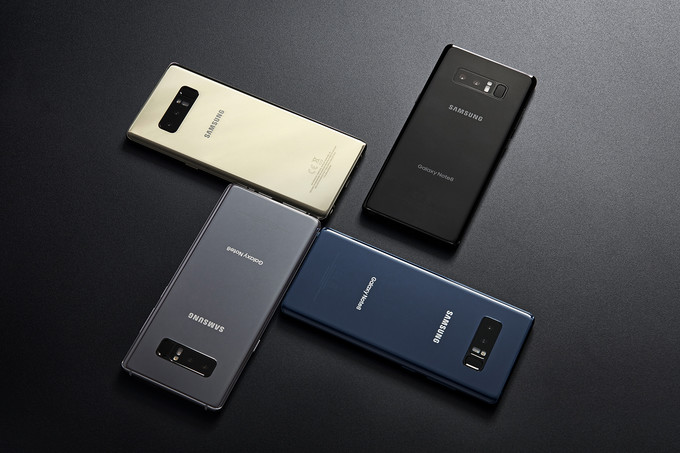 Despite its huge price tag, the Galaxy Note 8 was able to attract such huge interest whereas the botched Galaxy Note 7 last year was able to attract 380,000 pre-orders in over 13 days. This isn't unconnected to the refreshed design it adopts which is different from its predecessors in so many ways. In addition, the Galaxy Note 8 is Samsung's first smartphone to feature a dual camera setup. It is unclear though if the Note 8 would be able to surpass the feat achieved by the highly successful Galaxy S8 which reached 550,000 pre-orders in two days when it opened in Korea. With over 390,000 reservations already, that looks very much likely.
Read More: Rumor: Samsung Galaxy Note 8 China Launch Could Be On September 29
According to the report carried by The Korea Herald, 65% of customers who reserved the Note 8 went for the 64GB model and most of them chose the Deepsea Blue color variants. The figures are expected to exceed one million units by September 14. The device will go on sale on September 21 but those who pre-order will get the device along with their counterparts in the U.S on September 15 when it goes on sale.
(source)