Nubia Full-Screen Phone Spotted In A New Render
Present happenings in the tech industry reaffirm our stance that 2017 is the year of full-screen, bezel-less phones. Well, full-screen phones yes but not so true about bezel-less, because there is usually one form of bezels or the other but the bezels are usually so thin. The list of OEMs with bezel-less phones continues to grow, Nubia may soon join with a full-screen phone which has been spotted in a render recently.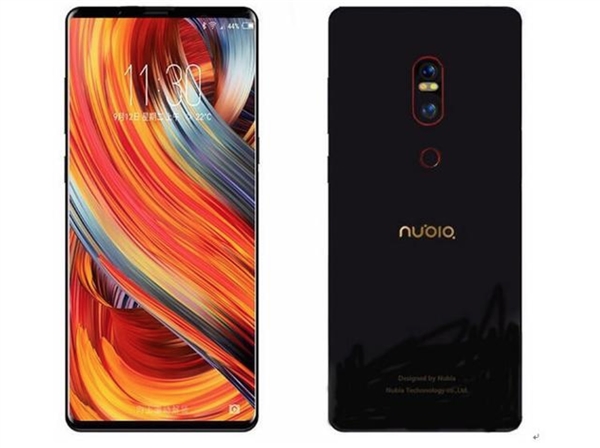 The leaked renders are said to be for a Nubia "full-screen 2.1" smartphone which goes by the code name NX595J. Tagging it "Full-screen 2.1" is perhaps to suggest that the device will come with a higher screen-to-body ratio than the Mi Mix 2 which was labeled as utilizing full-screen 2.0. The screen has just tiny bezels at the top and bottom edges while the sides are near bezel-less. There are dual cameras at the rear with an LED flash sitting in between the vertically aligned cameras.There is also a rear-mounted fingerprint sensor and interestingly, the device seems to have an 18.5: 9 aspect ratio just like the Galaxy S8. The back of the mobile device also adopts a curved design on all sides.
Read More: Nubia Z17 Mini Limited Edition With 6GB Of RAM, Aurora Blue Color Launched
This will not be Nubia's first bezel-less phone, as the Nubia Z17 flagship released earlier this year packing an SD 835 chip features a design lacking bezels on the two side edges. But the NX595J takes it a lot further, featuring a full-screen design with even lesser bezels than on the Z17. No word yet on the likely specs or if Nubia will drop this model this year.
(source)