HTC U11 Plus With Full-Screen Display Coming Soon Says Company Executive
by Habeeb Onawole Sep 21, 2017 4:44 pm1
In the early hours of today, the details of HTC and Google's "acquisition" were made public. It turns out that it was more of a purchase of talent, similar to what happens between football clubs, with Google paying over a $1 billion for the HTC engineering team that worked on the Pixels. Reports says that is about $500,000 for each member of the team in addition to a separate non-exclusive license for HTC intellectual property.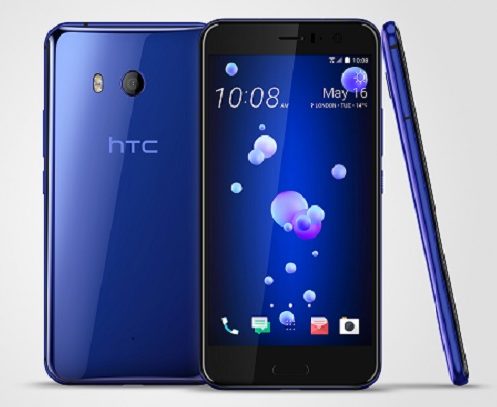 With 2000 top engineers gone, some may be wondering if the deal made sense for HTC. The company says it still has an excellent R&D team which worked on its flagship, the HTC U11 and is preparing its next flagship phone.
Speaking at an interview, president of global sales for HTC, Zhang Jia Lin revealed that the company was working on a new flagship phone with a full-screen display which should launch not later than a month from now. Sources say it will be called the HTC U11 Plus.
The phone will have an 18:9 aspect ratio, a fingerprint scanner and be powered by the Snapdragon  835. It may also support facial recognition.
READ MORE: HTC Has Three New Smartphones Launching Q4 2017, Standalone VR Headset Details Revealed
The interviewer also asked about the sales of the HTC U11. Mr. Lin declined disclosing figures but said it is selling better than last year's model.
What do you think about HTC making a full-screen smartphone? What features do you think they should add to beat the competition?
(Source)