Alleged Google Ultra Pixel Phone in Works to Rival with Apple iPhone X?
by Anvinraj Valiyathara Sep 29, 2017 9:32 am0
Google is going to unveil the Pixel 2 and Pixel 2 XL flagship phones on Oct. 4. These smartphones are reportedly codenamed as Walleye and Taimen. Previous reports have revealed that Google was working on another phone codenamed as Muskie. However, newer reports on it have suggested that the Muskie phone has been canceled. Was it really canceled or does it still exist? A video uploaded by YouTuber Arun Maini suggests that a third Google phone dubbed as "Ultra pixel" does exist.
The above YouTube video contains several images and videos of a leaked presentation from Google that reveals the mysterious Ultra pixel phone. The moniker of the alleged phone has the word "pixel" mentioned in small case.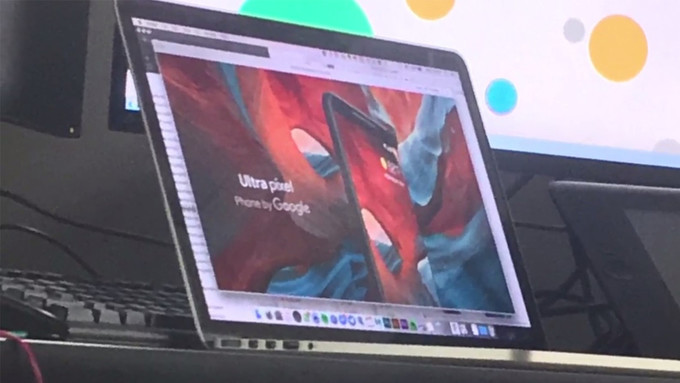 The video on the alleged Ultra Pixel suggests that it features an elongated display with very slim side bezels. The original source suggests that the smartphone also features dual rear cameras. The mysterious phone also seems to house a new type of fingerprint reader. It is likely that this smartphone may feature an under-display fingerprint reader. Hence, the Ultra Pixel could be a codename of a forthcoming Google Pixel phone arriving in the near future.
Another shot of a leaked slide reveals the text that reads: "The future of Android is Fluid." What does it mean? This suggests that the smartphone won't be featuring any physical or on-screen buttons and it could be entirely controlled through gestures like the iPhone X. There seems to be a multitasking icon at the bottom of the display for controlling the alleged Ultra Pixel through gestures. The video claims that Google could be launching the Pixel 2, Pixel 2 XL and Ultra Pixel to respectively rival with iPhone 8, iPhone 8 Plus and iPhone X.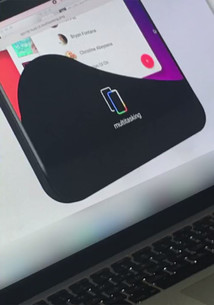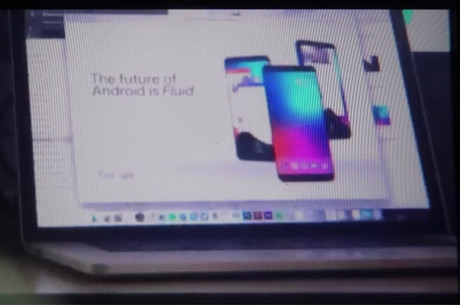 Read More: Google Pixel 2, Pixel 2 XL Pricing, Images, Color Variants Have Been Leaked
There is no way to confirm whether the device actually exists as it could be a last-minute hoax before the arrival of the Pixel 2 and Pixel 2 XL smartphones. Since some of the images do appear credible, it is difficult to debunk the rumors of Ultra Pixel phone by Google.
However, it seems that the search engine giant is unlikely to launch this phone at the Oct. 4 launch event as the alleged phone does not seem to belong to Pixel 2 family. The leaked information suggests it features dual rear cameras, a feature that won't be available on the Pixel 2 and Pixel 2 XL smartphones. The upcoming Google Pixel 2 duo are speculated to arrive with dual front-facing speakers. However, such speakers cannot be seen in the images of the alleged Ultra Pixel phone.