HMD Global Announces That Its Nokia Smartphones Will Get Updated To Android P
by Habeeb Onawole Sep 30, 2017 2:02 pm0
HMD Global already confirmed that the Nokia 3, Nokia 5, Nokia 6 and Nokia 8 are all scheduled to get updated to Android 8.0 Oreo. But HMD Global isn't done. To further show its commitment towards software supports for the devices, it has announced that they will also be updated to Android P.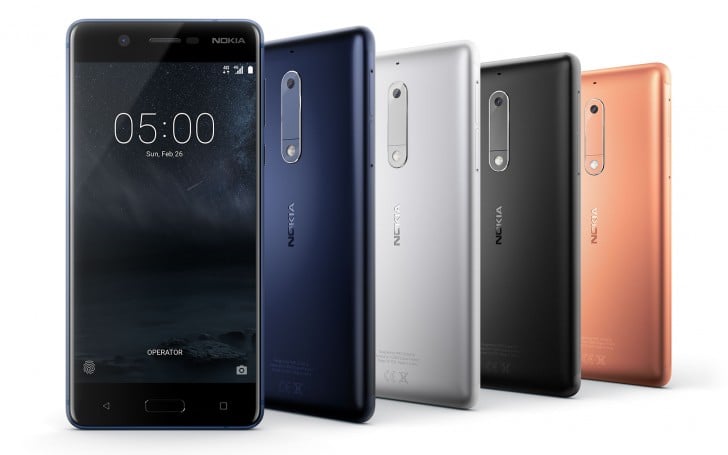 HMD Global is setting a high standard for companies like Lenovo and OnePlus whose devices also run near to stock Android but whose duration of software support is less than desirable.
The announcement was made at a Nokia launch event in The Philippines. However, it is not known if the unannounced Nokia 2 which will be its cheapest smartphone will also get the Android P update.
What further makes the announcement interesting is that by this time next year, HMD's portfolio may have nearly doubled and its 2018 phones which may launch with Android Oreo out of the box will also get updated to Android P. So that's about 10 devices with software support, which makes you wonder why OnePlus can't handle 4 devices (counting the OnePlus 6).
During the announcement, it was also disclosed that the update to Oreo will arrive on some devices earlier than others.
READ MORE: Nokia 2 and Nokia MD-22 Wireless Speaker Likely to Debut Together
The promised update to Android P should result in more sales, as software support has now become a deciding factor when it comes to purchasing a phone.