Only 5000 Units of The Essential Phone Sold Through Sprint
by Habeeb Onawole Sep 30, 2017 4:38 pm1
According to reports, Andy Rubin's new smartphone has only sold 5000 units since it launched on Sprint.
This is a sad revelation for a phone that ticks all the boxes of a 2017 flagship, offers a bit more and is priced at about the same as other flagships. But when you examine the factors surrounding the release of the Essential phone, then it becomes clear as to why it has sold such a low amount.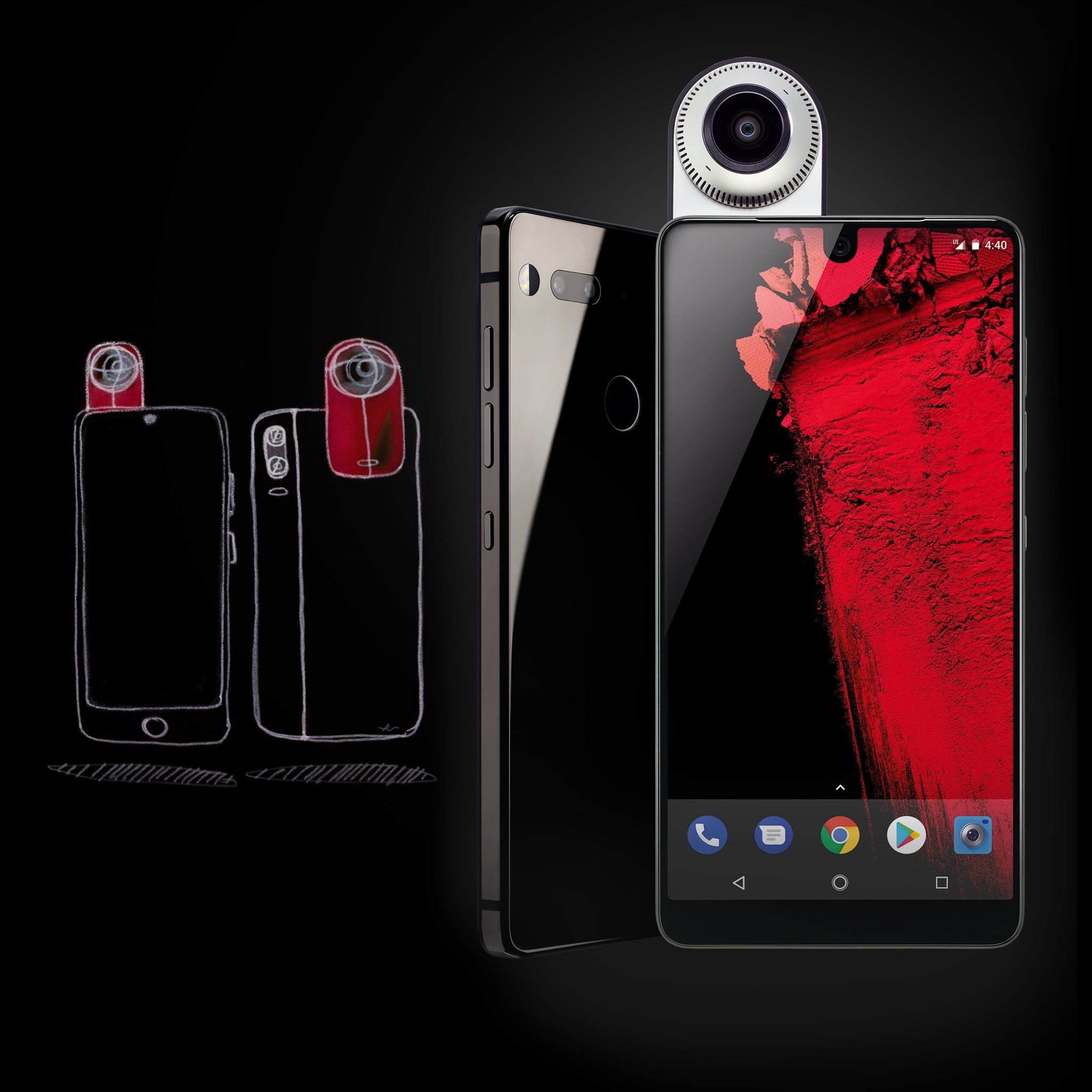 Delay. The Essential Phone faced serious delay before being available for purchase. First teased in March, then released in May with a promise to ship in 30 days. It didn't ship in June, neither did it ship in July. It started shipping in late August to those who pre-ordered and was available in Sprint retail stores in mid-September. The carrier-unlocked version became available for purchase shortly afterwards. That is close to 4 months after announcement. What's more, only the black variant has been available since it went on sale, the white, gray and green variants  are yet to go on sale.
This delay resulted in two things – first, it made people think something was wrong at Essential as some of the company's top executives left. We covered a few here and here. Then the delay made it possible for other manufacturers to announce their flagships, thereby creating more options for buyers. OnePlus released the OnePlus 5, HTC unveiled the U11, LG launched the V30, Samsung announced the Galaxy Note8, and Nokia unveiled the Nokia 8.
Even though some of these phones are yet to be available in all markets, customers now had more devices to choose from. Let's also not forget that the Essential phone is extremely difficult to repair.
The Essential Phone is a great device overall. Its one of the strongest phones released this year with its titanium frame. It runs a stock version of Android with promised software support for 2 years.
The Pixel 2 and Pixel XL 2 are expected to be a bit pricey. Those who want pure android and are not ready to fork out so much to Google can pick up the Essential Phone instead.
The Essential Phone is priced at $699 unlocked. It comes with an edge-to-edge 5.71-inch display, a Snapdragon 835 processor and 4GB of RAM. Available in only 128GB of storage with no choice of expansion. However, it will be nice to see a 64GB version of the phone with a much lesser price. There are dual rear cameras on the back and a 3040mAh non-removable battery.
READ MORE: Andy Rubin Mentions The Sharp S2's Striking Resemblance To The Essential Phone, Reveals New Modules
Will Essential survive as a company? It probably will. Andy Rubin says the company is working on new products and new modules for the Essential phone. It is also valued at over $1 billion with key investors like Foxconn.
(Source)