On Wednesday, Google had unveiled the Pixel 2 and Pixel 2 XL flagship smartphones. It's been only a day since the launch of the Pixel 2 and Best Buy is already selling it with a discount of $100 for customers who buy it through monthly installments. The price of the Pixel 2 XL is also discounted by $25.
Google Pixel 2 and Pixel 2 XL are exclusively available through Verizon in the U.S. The unlocked Pixel 2 and 2 XL can be availed through Google Store in the U.S. These unlocked models that come with e-SIM for Project Fi subscribers will allow users to seamlessly switch between multiple networks like Sprint, T-Mobile and U.S. Cellular.
The $100 discount for Google Pixel 2 is only available on its Verizon variant, not for its unlocked model. Hence, in order to take advantage of $100 price cut on Pixel 2, buyers will have to subscribe for Verizon's installment plan.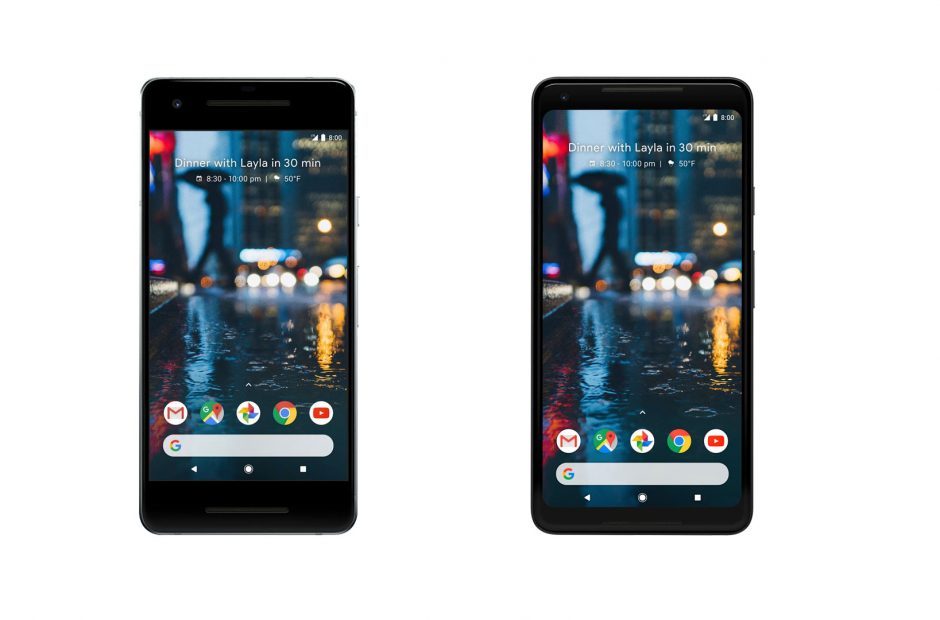 Read More: Google Pixel 2 Camera Now DXOMark's Best Camera With A Score of 98
Best Buy is offering the 64 GB Pixel 2 with monthly installments of $22.91 and its 128 GB model with monthly payments of $27.08 for 24 months. These two models are currently available with a respective pricing of $649 and $749. However, Best Buy's installment plan for Verizon Pixel 2 will allow users to pay a grand total of $549.84 for the 64 GB model and $649.92 for the 128 GB variant.
As far as Pixel 2 XL is concerned, its 64 GB model is available with monthly payments of $34.36 for 24 months which brings its total cost to $824.64. The 128 GB variant can be bought with $38.53 monthly installments for 24 months which brings its total price to $924.72. Hence, these installment plans bring a mere discount of $25 on the original pricing of $849 and $949 for the two storage models of Pixel 2 XL.
Buyers of Pixel 2 and Pixel 2 XL will be provided with a Google Home Mini smart speaker for free. The shipments of the Pixel 2 will start on Oct. 19. However, the exact release date of Pixel 2 XL has not been revealed yet.
What do you think about $100 discount offer for Pixel 2 on Best Buy? Are you interested in availing it? share us your thoughts by adding your comments below.