OnePlus 6 Concept Render Features A Bezel-less But All Metal Design
by Habeeb Onawole Oct 11, 2017 6:36 pm5
The OnePlus 5 is out of stock in several markets and the rumor is that there is a new model in the pipeline. If OnePlus is going to follow the same tradition as last year, then the new device will launch as the OnePlus 5T and next year's model will be called the OnePlus 6.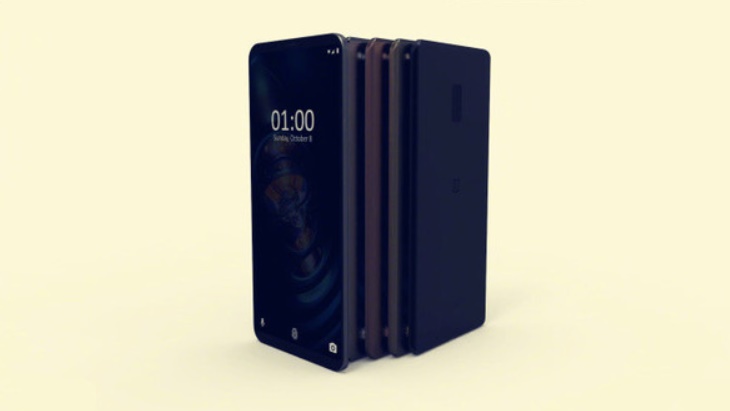 While we try not to get ahead of ourselves, some pretty interesting concept renders of the OnePlus 6 have showed up online. Like most concept renders, this one has a pretty thin body and a sleek appearance but we can all agree the final phone will never look like this.
The trend this year is full-screen devices and only a few manufacturers have not released a phone with that design. OnePlus is one of them and will most likely join the train this year if it does release the OnePlus 5T or next year with the OnePlus 6.
The concept OnePlus 6 has a large display with thin bezels. The display size isn't stated neither is the resolution but from the images, it doesn't look like its less than 6" (this is the OnePlus 6, 6" sounds right). Aspect ratio is 18:9 and the resolution may as well be FHD+ to keep the price low.
We can't make out the other features on the front of the phone but we presume there is a camera sitting at the top bezel. The lower bezel is too small to house the fingerprint scanner so that's missing. However, its not at the back either. According to the source, the scanner is embedded beneath the display.
If OnePlus sticks to its usual Summertime release frame, then it should be able to launch the OnePlus 6 with its fingerprint scanner under the display going by Qualcomm's release schedule for its embedded fingerprint scanners. Let's also not forget that Qualcomm's demo phone for its under display fingerprint scanner is the Vivo XPlay6 – a phone made by OnePlus's sister company, Vivo.
Fans of phones with a glass back will be disappointed to see that the OnePlus 6 concept renders feature a metal back. It still looks slippery though.
READ MORE: OnePlus 5 OxygenOS 4.5.11 Update Released for Fixing YouTube Lag, 4G+ Problems
OnePlus faced criticism for the similarity between the OnePlus 5 and the iPhone 7 Plus. So its understandable why these renders have a completely different design. The dual cameras are now in the middle and arranged vertically. About two centimeters below the setup is the OnePlus logo.
Other details we can make out from the renders include a 3.5mm audio jack and a USB Type-C port at the bottom.
(Source)