The iPhone X is the most advanced Apple smartphone ever. It will be up for pre-orders starting from Oct. 27. However, the rumor mill has also started to speculate on the features that will be arriving on its successor. Fresh information suggests that the Cupertino company has started working on a new iPhone that will be supporting a digital pen.
An industry insider has revealed to The Investor that Apple is considering releasing the stylus enabled iPhone as early as 2019. The source has revealed that company is talking with a couple of stylus manufacturing companies to find a suitable partner.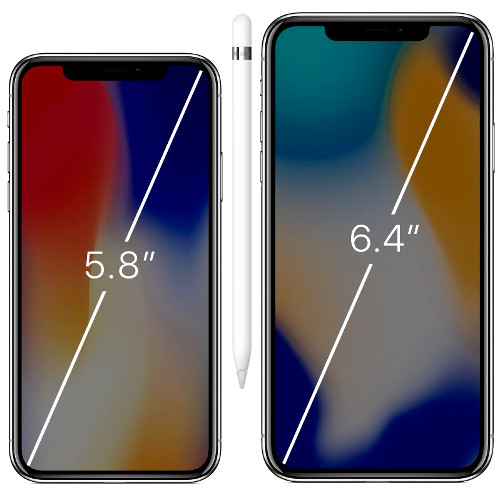 Read More: Real Images and Video of Apple iPhone X Leaked Before Official Pre-Orders
Since Apple has filed several patents related to stylus in the past years, the rumor mill has been speculating that Apple may launch a stylus for its iPhones. The Cupertino company had introduced Apple Pencil stylus for iPad Pro devices in 2016. Also, it has added new handwriting related features for the iOS such as Notes and Makeup tools.
The S-Pen for Samsung Galaxy Note smartphones are based on electro-magnetic resonance technology which requires the South Korean company to add extra panels under the screen to work. Speculations are rife that the Apple will be adopting a supercapacitor enabled stylus that is not only cheap to manufacture but also delivers a real pen-like experience. The Cupertino company will also need to modify its mobile chipset drastically to support handwriting functions. Apple may also introduce plenty stylus friendly apps.
There is no information on whether the planned stylus will come integrated with the iPhone or may be available as an optional accessory. Previous reports have revealed that Apple is preparing a 6.46-inch iPhone. It is likely that the company is prepping a stylus for this rumored iPhone.