Huawei Demonstrates iPhone X-Like 3D Facial Recognition Feature, Animated Emoji
by Anvinraj Valiyathara Nov 29, 2017 6:58 am1
Huawei's sub-brand Honor had unveiled the Honor V10 flagship phone yesterday. At the launch event, the company demonstrated the "future innovations" that will be coming on its upcoming smartphones. It showcased a 3D facial recognition feature that seems to function like the Face ID feature on the Apple iPhone X. Moreover, it also introduced animated emoji that was first seen on the iPhone X.
During the launch event of iPhone X in September, Apple introduced the Face ID biometric recognition feature that allow its users to unlock it by scanning their face. The face scanning feature depends on a complex TrueDepth Camera system that includes a dot projector, flood illuminator and an infrared camera. The Cupertino company had also introduced Animoji that can be created by letting the TrueDepth Camera analyze the facial expressions of the user and mirror those expressions in numerous animated emojis.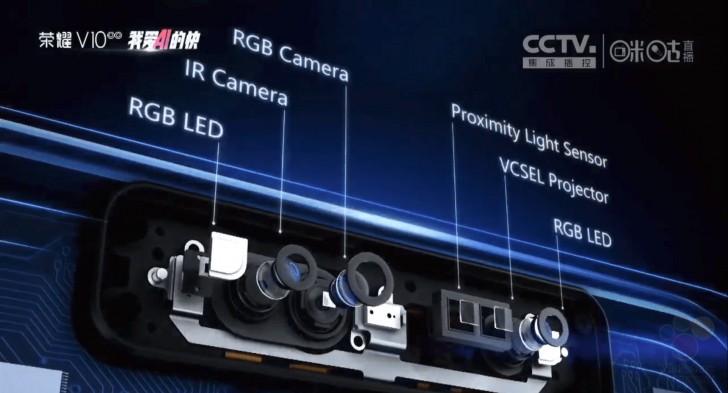 The above image shows Huawei's iteration of an upper notch for a smartphone that includes an RGB camera, an IR camera, a pair of RGB LEDs, a proximity light sensor, and a VCSEL (vertical-cavity surface-emitting laser) projector.
The 3D facial recognition feature from Huawei will be able to build a detailed model of the user's face by scanning 300,000 points on it in 10 seconds. The company claimed that it will be able to unlock the phone in 0.4 seconds. It can be not only used for unlocking the phone, but also for making transactions securely.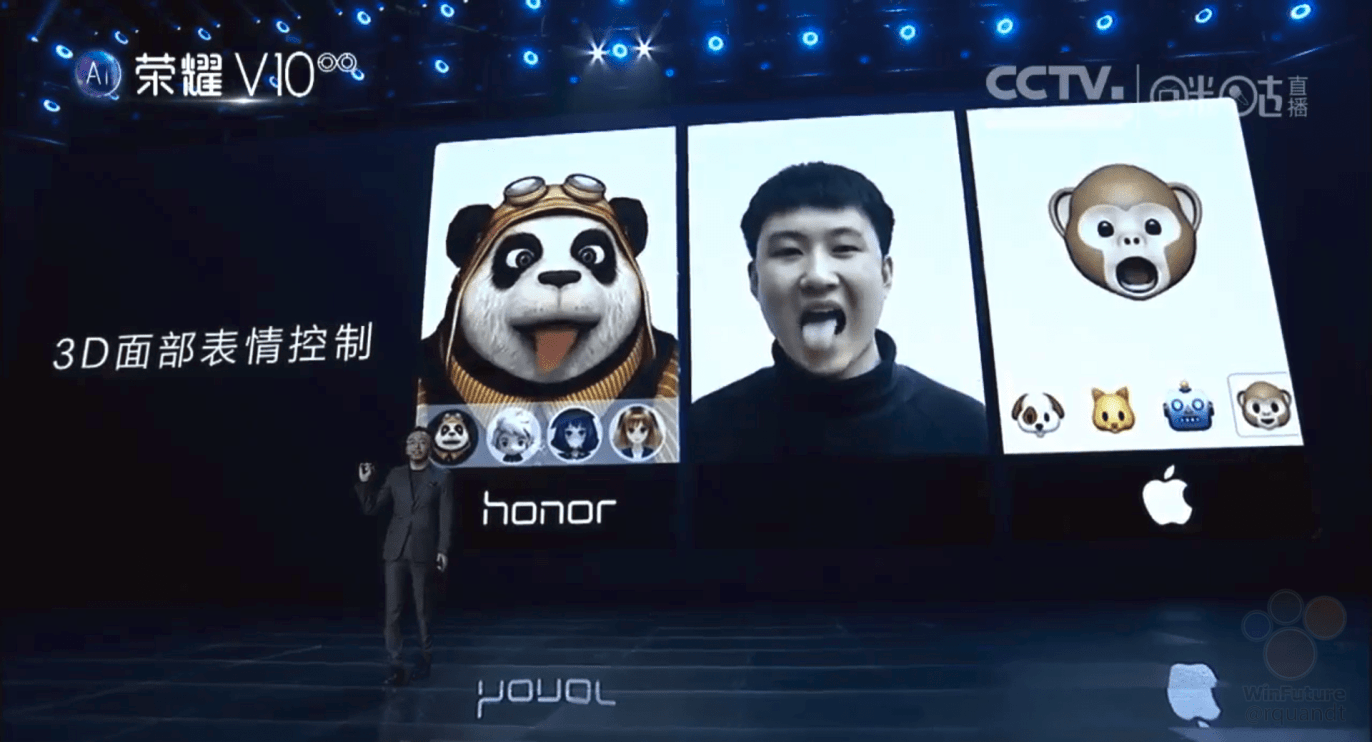 Read More: Huawei's Founder Thanks Apple For Creating Room For It To Dominate The Market
Huawei claims that its animated emoji is better than Apple's Animoji as its system delivers more detailed mapping of the facial expressions. It can also track the movement of the tongue so that the animated characters can create goofy expressions.
The Honor V10 has a facial recognition feature, but it does include the new 3D facial recognition feature and animated emoji. It is likely that these features may get introduced on the upcoming Huawei P11 flagship phone next year.
(source)